Atlantic County, New Jersey, police squashed rumors Friday, of a black panther on the loose in the Garden State, according to report.
The Hamilton Township Police Department said in a Facebook post that it was aware of several social media posts regarding a black panther roaming around in the Weymouth section of town.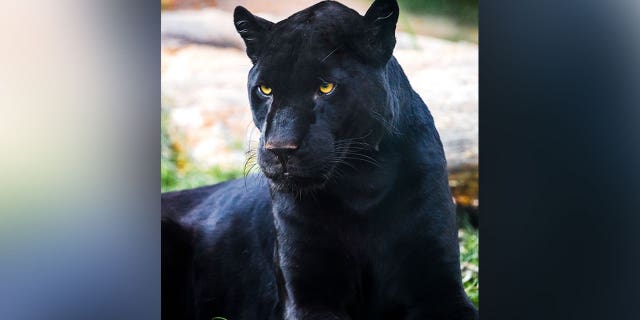 Black jaguars, also known as Panthera once, is a wild cat native to South America.  (iStock)
Rather than ignore the situation, police responded to a call Thursday from someone who reported seeing a "black coyote or large feline in the woods."
4-YEARS-OLD FLORIDA PANTHER STRUCK BY VEHICLE DIES
When police arrived, they searched for a short amount of time before locating something that resembled what was reported: a large black dog.
The black dog, police added, belonged to a local resident.
"We have continued to investigate these reports that appear to have stemmed from one original call/post and, at this time, all reports/calls/posts about a black panther have been unsubstantiated," the Hamilton Police Department posted.