FIRST ON FOX – Children taking anti-psychotic medication in the military health system for serious mental illness were later administered "gender-affirming pharmaceuticals," according to Department of Defense health records, with one of its air base physicians claiming the gender drugs could "melt away" psychotic conditions such as a schizophrenia diagnosis.
A study published in The Journal of Sexual Medicine in 2021 entitled, "Mental Healthcare Utilization of Transgender Youth Before and After Affirming Treatment," discussed internal DoD health records from 2010-2018.
The review showed that transgender kids in the DoD health system were being given heavy psychotropic medications such as anti-psychotics while being sent through a "gender-affirming" pipeline.
TOP SWEDISH DOCTORS BLOW WHISTLE ON TRANS PUBERTY-SUPPRESSING DRUGS AFFECTING CHILDREN'S BONES: 'EXPERIMENTAL'
Drugs given to transgender youth typically include puberty blockers and hormones.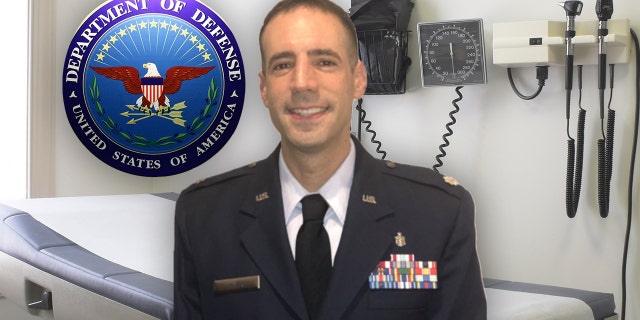 Doctor Pentagon (Getty | Adone Stock )
The study yielded unflattering results on the effects the gender treatments had on kids' mental health. Not only did it find no significant psychological benefit, but many children had their psychotropic medication increased after gender-related drugs were administered.
"Among 963 [transgender] youth using gender-affirming pharmaceuticals, mental healthcare did not significantly change and psychotropic medications increased following gender-affirming pharmaceutical initiation," the study said.
BOSTON CHILDREN'S HOSPITAL DIRECTOR CALLS FOR DRASTIC INCREASE IN CAPACITY FOR GENDER SURGERIES FOR MINORS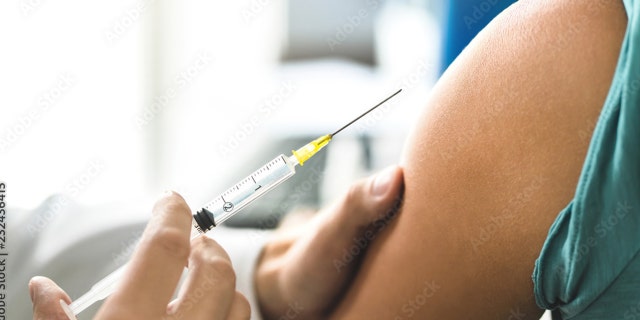 Gender-affirming care has been called "life-saving" by mutliple medical associations. Its critics raise concerns about the long-term effects on the minor cohort, of which there is limited research, and the ability to consent.  (Adobe Stock )
"The most pronounced increases in psychotropic medication were in… anti-psychotics and lithium," a mood stabilizing medication commonly used to treat bipolar disorder.
One of the authors, Dr. David Klein, works at the David Grant Medical Center at Travis Air Force Base where he treats military-connected children with gender dysphoria.
In response to the findings of the study, Klein said more surgeries and drugs could change mental health outcomes in the long term.
"[I]t doesn't mean that the surgery that urologists are considering or subsequent medications… is not going to have long-term benefit. I think that's an area that we're still looking at very carefully," he told Urology Times.
Dr. Klein also said that children's psychosis and other diagnoses could "melt away" when transgender medical interventions were "optimized."
"We see higher rates of psychotic conditions and other conditions that might jump out. I think people might be like, 'Perhaps transgender people are inherently at higher risk for schizophrenia.' But by looking at these data, in reality the [psychotropic] medications prescribed sometimes may indicate that one's mental health is suffering," Dr. Klein said. "And I think that from a clinician's perspective, or somebody that treats a lot of folks in this scenario, I think these medications and these diagnoses happen when there's not enough care from the start."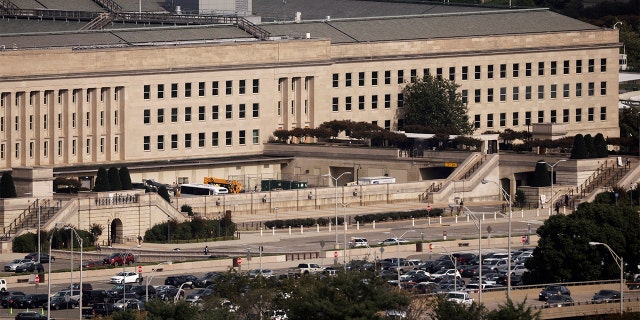 The Pentagon building is seen in Arlington, Virginia, U.S. October 9, 2020. REUTERS/Carlos Barria/File Photo (REUTERS/Carlos Barria/File Photo)
"I think this by looking at the rates, you know, psychotic disorders, it's easy to make assumptions [that] this is something inherent to transgender and gender diverse people. I don't think that we know that. And I think that more likely it's that when treatments are optimized, these diagnoses start to melt away over time," he said.
"So more research over time will show that definitively, hopefully."
The Pentagon responded to Dr. Klein's point of view stating, "Hormone therapy is not a treatment for psychotic conditions."
The Pentagon did not directly respond to Fox News' question on whether the military health system continued to provide children experiencing psychotic illnesses with transgender pharmaceuticals.
"DoD clinicians follow current evidence-based clinical practice guidelines for the management of gender dysphoria, published by the Endocrine Society and the World Professional Association for Transgender Health," a spokesperson for DoD, Cmdr. Nicole Schwegman, said. Informed consent is obtained from parents for these treatments, she added.
Dr. Klein, as the program director of family medicine residency, also trains doctors at the California military base. He did not respond to a request for comment.
Another study of military health records conducted by Klein, of which children were 90% of the sample, found that nearly 30% stopped gender-related hormone treatment they obtained from the military health system. The specific reasons for stopping gender treatments were not elucidated in the study.
"Future research is needed to determine how… changes in gender identity, resolution of gender dysphoria, difficulty accessing hormones, or a preference for treatment outside of the [military health system] influence the decision to stop obtaining gender-affirming hormones from the MHS," the study said.
Dr. Stanley Goldfarb of Do No Harm, an organization seeking to restore the medical profession to the Hippocratic Oath, told Fox News Digital that the medical literature does not support minors being given hormones and puberty blockers as a standard of practice.
"The problem is what's going to happen 15 years later, how many of these girls that go through this are going to be miserable and how many are going to be satisfied? I don't know," he said.
PENTAGON DOCTORS CLAIM 7-YEAR-OLDS CAN MAKE DECISIONS TO BE INJECTED WITH HORMONES, PUBERTY SUPPRESSANTS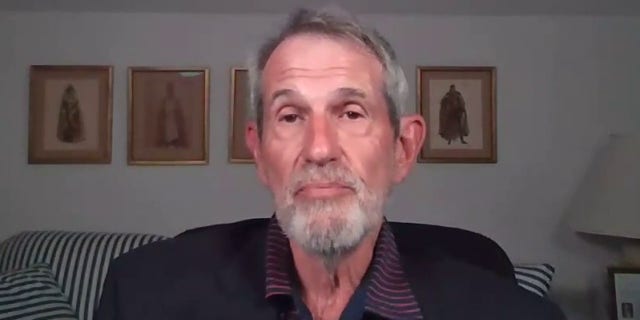 Dr. Stanley Goldfarb speaks with Fox News Digital about transgender medical interventions for minors.  (Fox News Digital)
Dr. Goldfarb added that the proclaimed need for transgender medical interventions for minors has evolved into a "mythology" and is not in line with what the science currently shows.
"The problem is we have all these questions and what's going on in… the European countries [are saying]… 'We really don't know what's going on here. The evidence that it's beneficial is very poor. We don't think that we should put kids into treatments that are experimental, but we should do experiments to see whether the treatment is beneficial,'" he said.
"It should not be sort of what's been described as the Wild West of America," Dr. Goldfarb continued. "Kids [in America] show up at a clinic, and they say, 'Yep, you're trans. We'll start you on the puberty blockers. Then we'll start you on the hormones.'"
"I don't think there can be informed consent of a child right now. They can give consent. But do they really know what they're saying, particularly about something like this?" he added. "To tell a child, well, you may have bone loss when you're an adult, and you might have osteoporosis, they don't know what that means. They don't know what the consequences of that are."
Klein, as well as other DoD physicians, previously argued in the March edition of the American Journal of Public Health that the only pathway for children of military members who present with gender dysphoria symptoms is to immediately move towards "gender-affirming health care, such as puberty suppression and affirming hormones."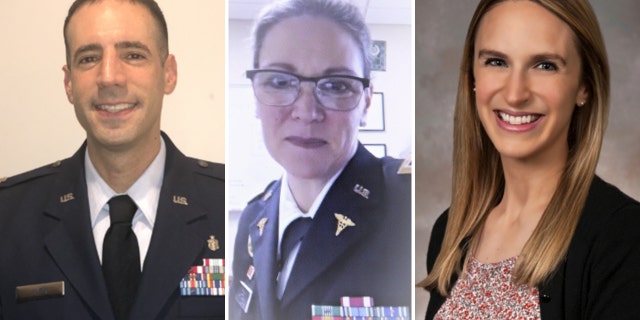 From left: Doctors David A. Klein and Noelle Larson; clinical psychologist  Natasha A. Schvey.  (Uniformed Services University | Walter Reed National Military Medical Center)
He said that on the basis of "human rights," "youths… have an inherent ability and right to consent to gender-affirming therapy."
He claimed 7-year-olds can make their own medical decisions.
Klein proceeded to blast clinicians who pause before changing a minor's gender to see if they would grow out of the dysphoria, calling it "unethical."
CLICK HERE TO GET THE FOX NEWS APP
A general issue with studies on transgender medical interventions for minors is the high levels of people dropping out, said Dr. Goldfarb.
"These high dropout rates and there's not adequate follow up. So you really don't know about the people who leave, right? Whether they detransition, whether they got their medication someplace else and are still going through a transition, nobody really knows."