HOOVER, Alabama – Police in Alabama say that there's no evidence of a toddler walking down the interstate after a woman went missing but returned home days later.
Carlethia "Carlee" Nichole Russell, 25, went missing on July 13 after she called 911 to report seeing a toddler walking on the side of Interstate 459 South near Birmingham, Alabama, the Hoover Police Department said. After the 911 call, Russell called a relative and then went to check on the alleged child.
While on the phone with the family member, Russell stopped talking but the line "remained open," according to police.
When police arrived on the scene, Russell's belongings, including her phone were found in the car, but she was nowhere to be seen. A single reported possibly seeing a light-complected male standing outside Russell's car.
The Hoover Police Department said in a press release on Tuesday night that investigators haven't found any evidence of a toddler walking on the interstate, and didn't receive any additional calls "despite numerous vehicles passing through that area."
Police also said after Carlee Russell picked up food from a restaurant in Birmingham that she was seen at a nearby Target purchasing "some snack food type items."
ALABAMA WOMAN DISAPPEARS AFTER CALLING 911 TO REPORT TODDLER WALKING ALONG INTERSTATE
In a statement, C. Stuart Rome, owner of Woodhouse Spa Birmingham, said he's happy Carlee Russell has returned home and added that he sent information to police regarding the investigation, according to WBRC.
CLICK HERE TO GET THE FOX NEWS APP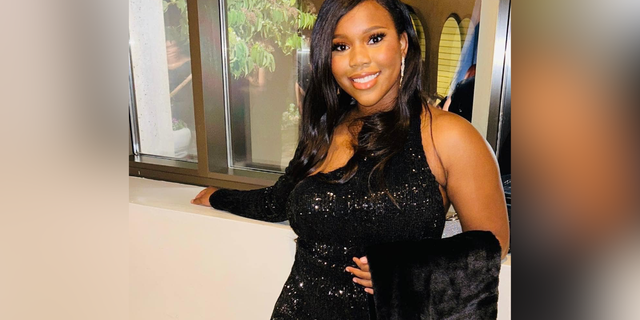 Once officers arrived at the scene, Russell's car and some of her belongings were found nearby, but police didn't find her or the child who she called 911 about. (Hoover Police Department)
"We've been working with the Hoover Police Department since Friday morning, the morning following Carlee's disappearance, in order to come up with any information that would help the investigation. Everything we uncovered is in the possession of the Hoover Police Department. We understand the investigation is in a very sensitive state and do not want to release any details that could jeopardize the investigation. Leaks, both true and untrue, can have a devastating impact on any investigation," Rome said.