In her lifetime, Princess Diana did not think her ex was "cut out to be king."
Before her tragic death in 1997, the Princess of Wales opened up about Charles' future role as monarch to Jennie Bond, a former royal correspondent for the BBC. Bond recently told The Telegraph that the mother of two revealed that Queen Elizabeth II's eldest son struggled with his role as heir.
Christopher Andersen, author of "The King," told Fox News Digital Diana questioned whether "The Boy Wonder," as she referred to Charles, could step up to the role when the time came.
MEGHAN MARKLE ISN'T 'BRAVE ENOUGH' TO ATTEND KING CHARLES' CORONATION, PRINCESS DIANA'S BUTLER CLAIMS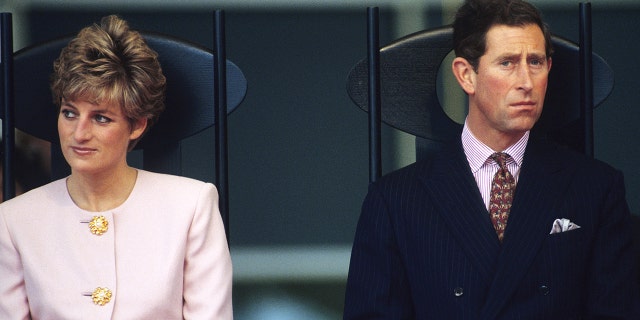 Princess Diana wondered if her ex-husband, the former Prince Charles, would make a good king. (Anwar Hussein/Getty Images)
"Diana said on several occasions that she knew she never would be queen and that she was convinced that Charles would never be king," Andersen explained. "She was a great believer in signs and omens and dreams, and they were all telling her that [Prince] William, not Charles, would succeed Elizabeth II. [But] she was wrong about that and a lot of other things."
Andersen noted that Diana would have likely been horrified by the thought of her former husband's mistress being crowned beside him. She referred to the former Camilla Parker Bowles as "The Rotweiller," Andersen said.
"Diana would have been absolutely gobsmacked by the thought of Camilla marrying Charles, much less being crowned queen beside him," said Andersen. "It would have been unthinkable to her, as it was to the rest of us not that long ago."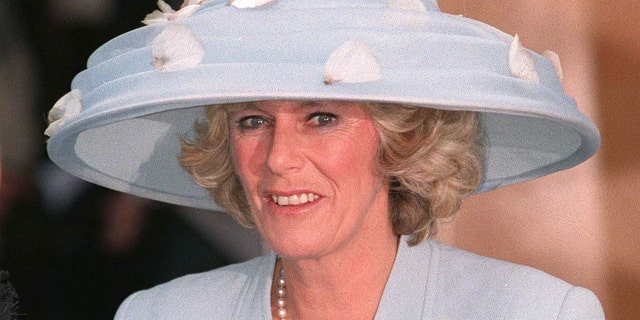 Princess Diana was known for giving nicknames. According to Christopher Andersen, she referred to Camilla as "The Rotweiller," while Charles was coined "The Boy Wonder." (Getty Images)
Diana told Bond from her Kensington Palace home she felt Charles was "never cut out to be king" and had "enough problems" as heir to the throne.
"The truth is that Charles would be much happier living in Tuscany, painting the landscape or studying architecture," she told Bond.
According to The Telegraph, Bond also claimed Diana felt Charles needed to overhaul some of his patronages. The outlet noted that, at the time, he had already been working with several environmental charities and organizations for 30 years.
When it came to his royal patronages, Princess Diana felt Charles was "stuck in a rut." (Tim Graham Photo Library via Getty Images)
"He's stuck in a rut," Diana said. "Just take a look at his programme. He's doing exactly the sort of things he was doing 10 years ago."
According to Andersen, Diana wondered if Charles struggled with being upstaged by her, how he would cope as king?
CLICK HERE TO SIGN UP FOR THE ENTERTAINMENT NEWSLETTER
"Early in her marriage, Diana felt that she and Charles had a sort of yin-and-yang relationship and that they would eventually make an incredible team as king and queen," Andersen explained. "She soured on that idea when it became clear that Charles was really in love with Camilla.
"Diana began to see Charles as self-involved, spoiled, petulant and, like the rest of the royal family, emotionally strangulated. She also felt sorry for him. She knew how frustrating it was to spend a lifetime waiting in the wings and how humiliating it was for Charles to be upstaged, literally shoved aside by people who wanted to get a better look at his wildly popular young wife."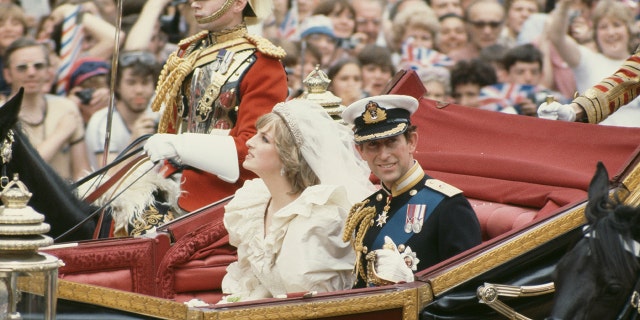 Princess Diana and the former Prince Charles married in 1981. Their divorce was finalized in 1996. (Princess Diana Archive/Hulton Royals Collection/Getty Images)
Despite Diana's feelings, Bond said the princess "recognized the strength of the love" between Charles and Camilla.
"In one of our private conversations, she told me that Camilla always had been and would be the love of Charles' life and that their relationship was stronger than any marriage he might have made," Bond wrote. "She told me that she accepted that Camilla had been discreet and loyal … and that perhaps she deserved 'some form of recognition.'"
The biggest controversy of Charles' life was the breakdown of his marriage to Diana amid stories about his longtime relationship with the woman who would become his second wife. Many people still remember Charles' admission of adultery and the leaked tapes of intimate, embarrassing conversations between the pair. It took Charles years to shake off the failure of his first marriage, and many people were slow to accept Camilla.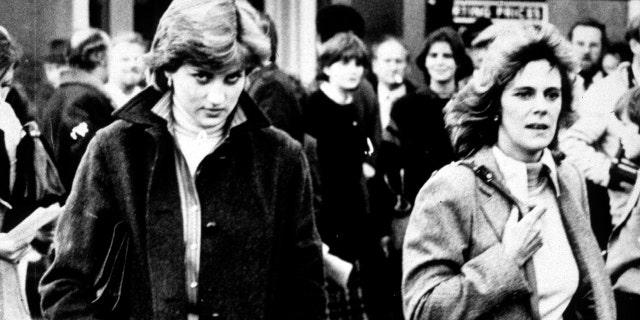 Lady Diana Spencer and Camilla Parker-Bowles at Ludlow Races, where Prince Charles was competing in 1980. (Express Newspapers/Archive Photos)
According to Andersen, while Diana didn't witness Charles and Camilla getting hitched, she made peace with the fact that the couple was truly in love.
"Charles and Diana reached a quiet understanding toward the end of her life," he said. "In fact, on one level, she came to admire Charles and Camilla for the unbreakable bond they shared. It was the kind of love match she herself had been rather desperately searching for but, sadly, never really found. That didn't mean she ever thought Charles would make a good king, however. She wanted William to be the next person crowned at Westminster Abbey."
SARAH FERGUSON REMEMBERS PRINCESS DIANA NIGHTCLUB ARREST: 'WE GOT INTO TROUBLE A LOT'
Kinsey Schofield, the co-host of the "To Di for Daily" podcast, told Fox News Digital Diana's "heart softened" toward Charles before her untimely death. After their divorce was finalized in 1996, Charles and Diana's relationship improved. According to author Tina Brown, Diana and Charles "were on the best terms they'd been for a very long time."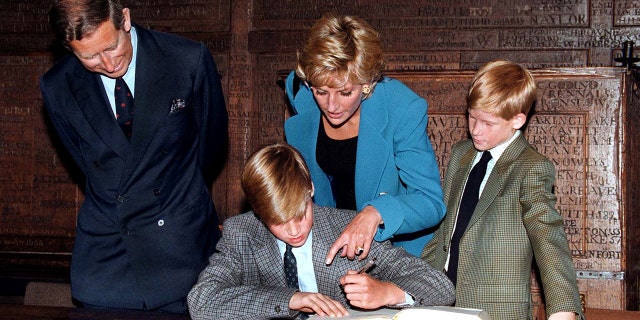 Princess Diana and the former Prince Charles were on friendly terms shortly before her tragic death in 1997 at age 36. (Jayne Fincher/Getty Images)
"Charles got into the habit of dropping in on her at Kensington Palace, and they would have tea and a sort of rueful exchange," Brown recalled, as reported by The Telegraph. "They even had some laughs together. It was calming down, the boys were older. They talked about their philanthropies. And she had accepted Camilla. One thing she had finally done was really understand that Camilla was the love of his life, and there was just nothing she could do about it."
Schofield pointed out that, at this stage in Diana's life, she was gearing up to embark on a new chapter. The future, for her, looked promising.
"I believe the idea of Charles becoming king without Diana by his side was a hurtful and impossible concept for Diana to consider," said Schofield. "Diana felt like she had sacrificed so much for the future of the monarchy. Charles spent a significant amount of time away from Diana throughout their marriage. He was living in Highgrove while Diana preferred city life in Kensington Palace. I don't know how much the two really knew each other after the birth of Prince Harry."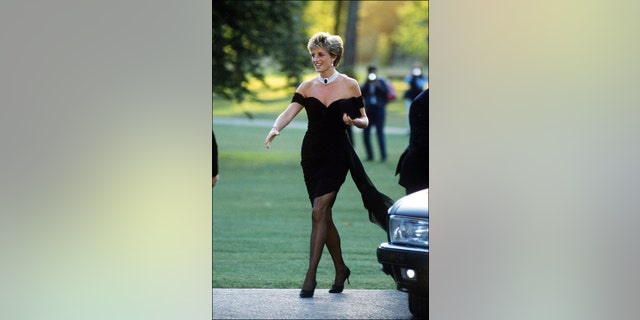 Princess Diana (1961-1997) arriving at the Serpentine Gallery, London, circa 1994.  (Jayne Fincher/Getty Images)
"[But] there was an evolution in Charles and Diana's relationship near the end of her life," Schofield noted. "And I believe her heart had softened towards her ex-husband."
Schofield pointed out that Camilla's ex-husband, Andrew Parker Bowles, has been invited to Charles' coronation. Therefore, she believes Diana would have also gotten an invitation for Charles' big day. The new king and his wife will be crowned May 6 at London's Westminster Abbey.
MEGHAN MARKLE, PRINCE HARRY HAVE PRINCESS DIANA'S SISTERS 'IN THEIR CORNER' AMID ROYAL FAMILY SNUB: EXPERTS
"The fact that Andrew Parker Bowles was invited to the coronation leads me to believe that if Princess Diana were here … she would have received an invitation too," said Schofield. "I believe that Diana was maturing and learning to love herself towards the end of her life. She was hurt by Charles and Camilla, but I do think forgiveness was a priority to Diana."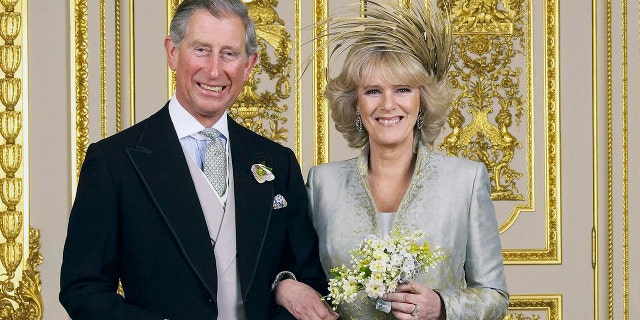 The Prince of Wales and his new bride Camilla, Duchess of Cornwall, at Windsor Castle after their wedding ceremony April 9, 2005. (Hugo Burnand/Pool/Getty Images)
British royals expert Hilary Fordwich told Fox News Digital the pain Diana endured during her tumultuous marriage caused her to make "many memorable, scathing comments." Fordwich wondered if Diana would have felt the same if she were still alive.
"She was, sadly, of a bygone era, an era when many of the causes King Charles championed were considered somewhat nutty," Fordwich explained. "But he was a man ahead of his time. She had no way of knowing that. Now, he is viewed in many quarters as the man of the moment.
"She knew that being king was Charles' definite destiny and not one that she would be along with," Fordwich shared. "Suffering as she was at the time from self-declared feelings of abandonment and distress, much of which also stemmed from her mother deserting her when she was only 8 years old, much of what she said may well have come from a place of jealously and pain."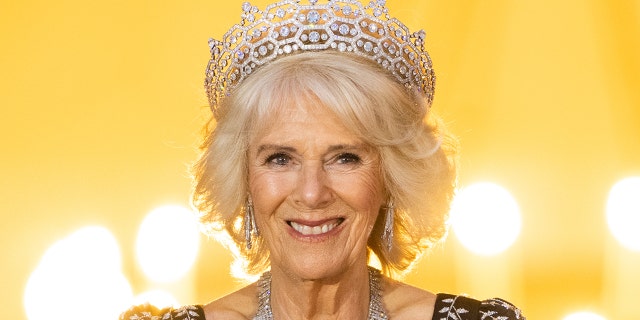 Camilla will be crowned as queen May 6. (Samir Hussein/WireImage)
"One can see, from actions, that Charles definitely hasn't forgotten the lessons Diana taught the monarchy," Fordwich continued. "The king's coronation will reflect a modern meritocracy, not an aristocracy, whittled down from 8,000 to 2,000. Many in attendance will be representatives from the king's charitable affiliations, as well as over 1,250 volunteers and young people. Would this have been so if not for Princess Diana's influence? It's highly unlikely."
As Charles officially embarks on his reign, Diana's shadow isn't far behind.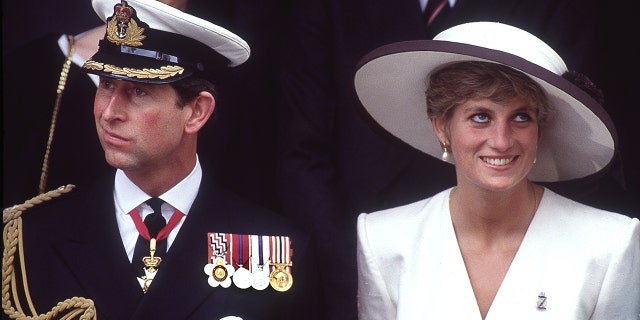 The Prince and Princess of Wales attend the Gulf War Victory Parade at Mansion House in London in June 1991.  (Jayne and Terry Fincher/Princess Diana Archive/Getty Images)
"I think Diana remains a thorn in Charles's side. So, in that sense, he is very much still haunted by her," said Andersen. "The king would rather consign his first wife to history and move on with Camilla as they transform the monarchy. Trouble is, Diana's personality was so powerful, her impact so great, and her story so tragic that the king will never be free of her.
KING CHARLES 'HAMMERED AWAY RELENTLESSLY' AT QUEEN ELIZABETH TO DROP CAMILLA'S CONSORT TITLE, AUTHOR CLAIMS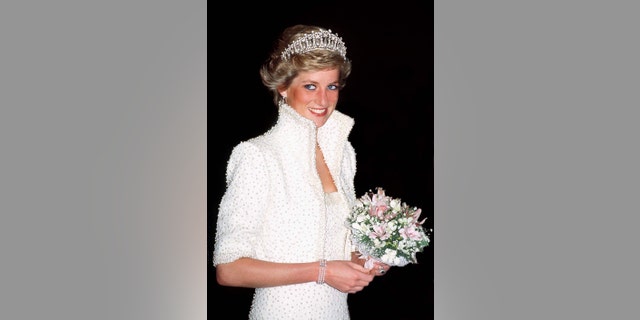 Christopher Andersen believes Charles "is very much still haunted" by Princess Diana. (Tim Graham Photo Library via Getty Images)
"Diana was a true original, a force of nature, and whatever flaws she had just made her that much more accessible to the average person," he shared. "It rankles the royal establishment to think that, even as they prepare to crown a new sovereign, people can't get Diana out of their heads."
The Associated Press contributed to this report.