Health officials reported that cases of human metapneumovirus (HMPV) spiked this spring as COVID-19 and Respiratory Syncytial Virus cases fell.
National data from the Centers for Disease Control and Prevention shows circulating strains of coronavirus on a downward trend as temperatures have warmed.
In addition, both detections and percent positive respiratory syncytial virus tests in the U.S. have plummeted since late last year.
Agency data also showed nearly 11% of PCR tests and more than 19% of antigen tests for HMPV were positive in the U.S. in March.
It can take anywhere from three to six days for incubation, and the average duration of illness is largely similar to other respiratory infections caused by viruses.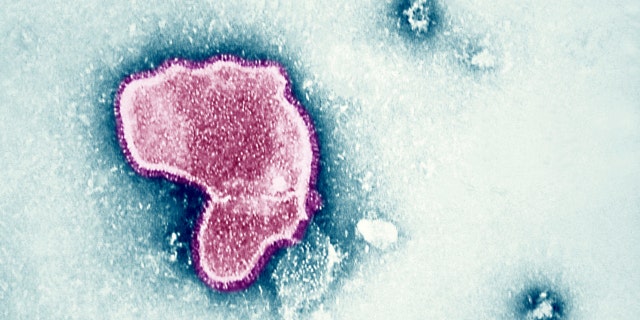 An electron micrograph reveals the morphologic traits of the Respiratory Syncytial Virus. (Photo By BSIP/UIG Via Getty Images)
HMPV can cause both upper and lower respiratory disease in people of all ages, especially among young children, older adults and those with weakened immune systems.
WHO CHIEF WARNS OF FUTURE PATHOGENS WITH 'EVEN DEADLIER POTENTIAL' THAN COVID-19
CLICK HERE TO GET THE FOX NEWS APP
People can prevent the spread by avoiding close contact with those who are sick, not touching their eyes, noses or mouths with unwashed hands and by washing their hands often with soap and water for at least 20 seconds.
In addition, cleaning possible contaminated surfaces may potentially help stop the spread. Medical professionals should consider testing for it in the winter and spring, especially when HMPV is commonly circulating.