A "Gladiator" sequel is in the works without Russell Crowe, and the actor admitted he's "slightly jealous."
In an interview with Collider promoting his new movie, "The Pope's Exorcist," Crowe said, "Look, the only thing that I really feel about it is slightly jealous, you know? Because I was a much younger man, obviously, and it was a huge experience in my life."
He continued, "It's something that changed my life, really. It changed the way people regarded me and what I do for a living, and, you know, I've been very lucky to be involved in lots of big movies, but the legs on that film are incredible."
"Gladiator" earned 12 Oscar nominations, and took home a total of five, including best picture, and best actor for Crowe.
RUSSELL CROWE REVEALS THE TWO MAJOR MOVIE ROLES HE MISSED OUT ON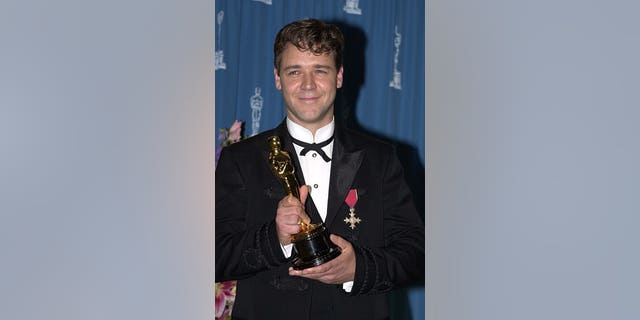 Russell Crowe during the 73rd Annual Academy Awards in 2001. (Jeff Kravitz/FilmMagic, Inc)
"You don't always get that kind of longevity with every film you do, so, it obviously holds a special place in my heart," the 59-year-old said.
The sequel is set to be directed by Ridley Scott, who also directed the original, and star Paul Mescal. Mescal earned an Oscar nomination this year for "Aftersun," and gained attention for the series "Normal People" on Hulu.
According to Deadline, Mescal will be playing Lucius, the son of Lucilla (Connie Nielsen) from the original movie, who witnessed Crowe's character Maximus die in the gladiator ring, avenging his family and taking down Commodus (Joaquin Phoenix), the cruel emperor (also Lucius' uncle).
Crowe said he didn't know much about the plot for the sequel but had full trust in Scott's plans.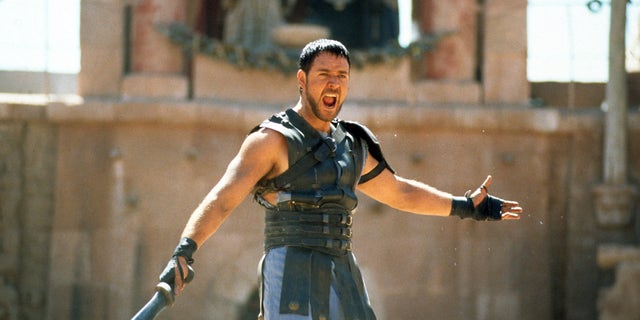 Russell Crowe in a scene from the 2000 film "Gladiator." (Universal/Getty Images)
CLICK HERE TO SIGN UP FOR THE ENTERTAINMENT NEWSLETTER
"I don't really know where they're going to go with it. I'm sure that [there have] been things on [Scott's] mind for the last 24 years that he thinks he can probably do better or something," he said. "I think that's one of the positives about it, for sure, that it is Ridley. Because he's going to want to go back into that world and create something the same level of spectacle as the first one."
In 2020, Crowe said he wasn't sure he deserved the best actor Oscar for the role after re-watching the movie recently.
He told Australian show "Today," "I watched that movie, and it is a director's film. It was one of those moments of, 'Why did I get all the attention, when the Academy Award belongs to Ridley Scott?'"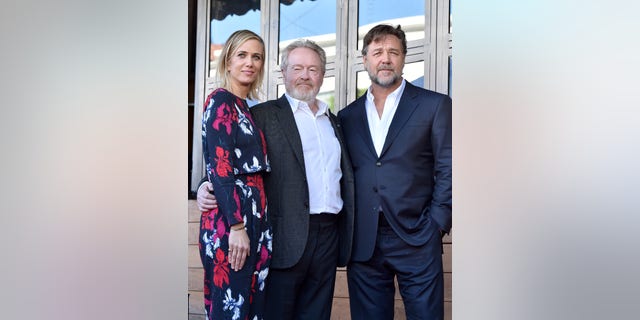 Russell Crowe, along with Kristen Wiig, was on hand to honor Ridley Scott with a star on the Hollywood Walk of Fame in 2015. (Axelle/Bauer-Griffin/FilmMagic)
CLICK HERE TO GET THE FOX NEWS APP
Scott has been nominated for four best director Oscars over his career, but has not taken home the statue.
Crowe's latest film, "The Pope's Exorcist," is in theaters Friday.