Russia's Wagner mercenary group offered to give up Russian troop positions in exchange for Ukrainian forces pulling back from a city where Wagner was taking heavy casualties in late January, according to reports.
Wagner Group owner Yevgeniy Prigozhin made the offer through back channels to Ukrainian intelligence, according to a trove of leaked Pentagon documents obtained by the Washington Post. He reportedly requested that Ukrainian forces pull back from the city of Bakhmut and said he would provide intelligence on the Russian military's troop deployments in return.
Wagner's mercenary troops had been taking significant losses in the fighting around Bakhmut for weeks. The private military group often deploys ill-trained soldiers as fodder for the front lines, many of them convicts who accepted service in exchange for shorter sentences.
Prigozhin has often publicly feuded with Russian military commanders, but has never publicly betrayed them on the scale that is now being reported. The Wagner chief called the military commanders "scumbags" in a brutal May 5 video in which he accused the Russian military of failing to equip his troops while pacing among the bodies of fallen mercenaries.
ALLEGED PUTIN ASSASSINATION IS 'FALSE FLAG' ORCHESTRATED TO BOLSTER RUSSIA'S WAR EFFORT, EXPERTS CLAIM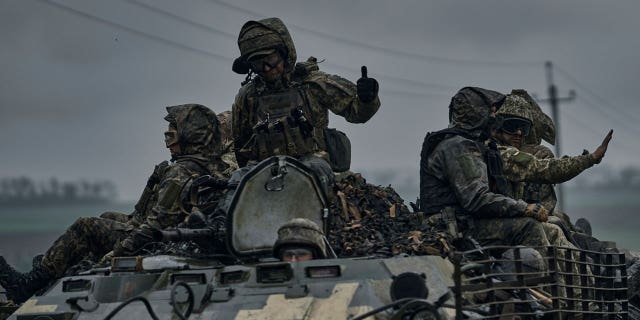 Russia's Wagner mercenary group offered to give up Russian troop positions in exchange for a reprieve from Ukrainian forces in Bakhmut in late Janaury. (AP Photo/Libkos)
"Their blood is still fresh, and now, listen to me, b—-," Prigozhin said in the video. "These are someone's fathers and someone's sons."
"And those [expletive] who don't give us ammunition will burn in Hell, eating their guts, [expletive]," he continued, aiming his rant at Sergei Shoigu, the Russian defense minister, and Valery Gerasimov, the chief of the general staff. "We have a 70% shortage of ammunition. Shoigu, Gerasimov, where is the ammunition? Look at them, b—-!"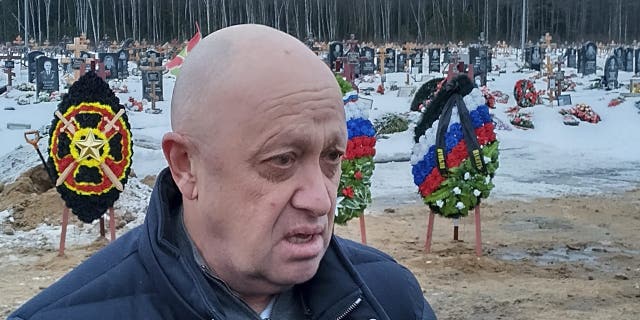 Wagner Group head Yevgeny Prigozhin has long feuded with Russia's military leadership. (AP Photo)
CHINA, RUSSIA, NORTH KOREA AND IRAN ARE INVESTING IN WAYS TO NUKE US. THE TIME IS NOW FOR MISSILE DEFENSE
While Russian President Vladimir Putin has displayed no qualms with Prigozhin lambasting his military commanders, it remains to be seen whether he will tolerate an apparent willingness to betray them outright.
Prigozhin has hitherto enjoyed a privileged position as Putin increasingly leaned on Wagner to keep his troop numbers up while his forces continued taking larger-than-expected losses in Ukraine.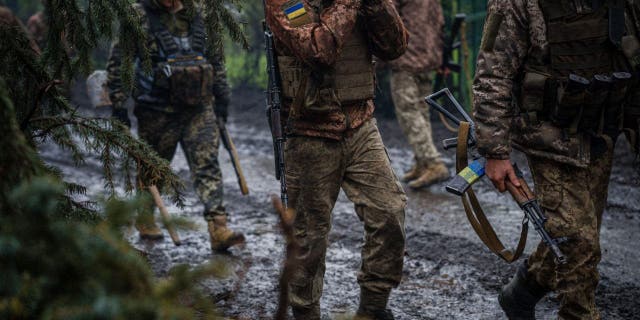 Ukrainian servicemen walk down a muddy road near the frontline town of Bakhmut, Donetsk region on April 30, 2023, amid the Russian invasion of Ukraine. (Photo by DIMITAR DILKOFF/AFP via Getty Images)
CLICK HERE TO GET THE FOX NEWS APP
With his success and increasing influence, Prigozhin appeared to try and take power from Shoigu, according to a close associate and two Western officials. The associate claimed that Prigozhin referred to Shoigu as "our biggest enemy, not the Ukrainians," according to The Financial Times.
Fox News Peter Aitken contributed to this report.