Fans are loving Salma Hayek's latest bikini post to kick off the week.
The 56-year-old actress took to Instagram on Monday to share a few snaps of herself in a bright yellow bikini as she takes a dip into the ocean and feels "renewed."
"Every time I need to feel renewed I jump into the ocean," she captioned the post, adding a wave emoji before sharing the Spanish translation.
 
 

 
 
View this post on Instagram
 

 
 
 

 
 

 
 
 

 
 

Hayek's social media followers and her full support of her latest post.
SALMA HAYEK CREDITS ADAM SANDLER FOR HELPING HER MOVE ON FROM 'SEXY' ROLES: 'I WAS TYPECAST FOR A LONG TIME'
One user wrote, "Looking this young at ur 50s should be illegal like what," with another adding, "Thought this was a throwback!"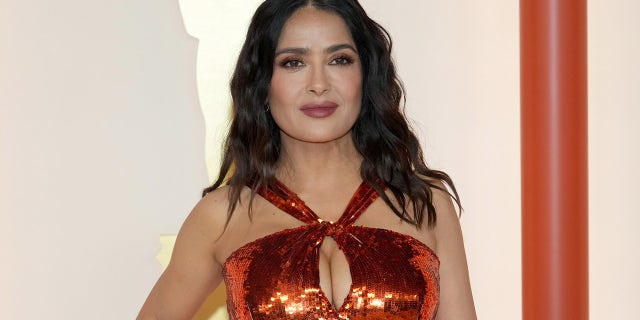 Salma Hayek, 56, has flaunted her bikini body in past social media posts. (Photo by Jeff Kravitz/FilmMagic)
The "Magic Mike's Last Dance" actress has put her bikini body on display in the past. Her most recent post was to celebrate her 56th birthday as she danced in a red bikini on a boat.
 
 

 
 
View this post on Instagram
 

 
 
 

 
 

 
 
 

 
 

Hayek's latest on screen role was alongside Channing Tatum in the final installment of the "Magic Mike" franchise.
The actress revealed that her husband, François Henri Pinault, is not a jealous man and had no problem with her forming a relationship with the male strippers on set of the film.
"My husband is not a jealous man," she told People magazine in February.
"I used to call him all the time [from set] and say, 'Oh my God, I feel so bad,' because I had this predisposition about how the guys, the strippers were going to be. But they're not. They're lovely. They're such great guys. And [my husband] goes, 'Oh God, you're becoming best friends with the strippers, aren't you?' And I said, 'Yes!'"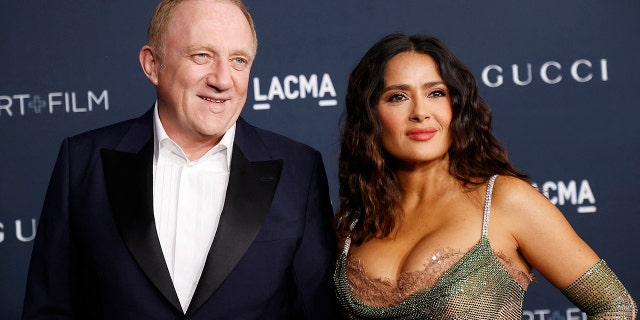 Salma Hayek credits her husband François-Henri Pinault's lack of jealousy to her ability to bring strippers into her home. (MICHAEL TRAN/AFP)
Married since 2009, Hayek Pinault says her French businessman husband made a significant impression on the strippers on set, even garnering more attention than herself.
CLICK HERE TO SIGN UP FOR THE ENTERTAINMENT NEWSLETTER
"He came a couple of times to the set. There was especially one who would come and ask him advice for business. He spoke French and he knew everything about François. He says, 'I'm a big fan.' He reacted more to François than to me!"
When the movie wrapped, enough of a relationship had been established that Hayek Pinault felt comfortable bringing the strippers into her home.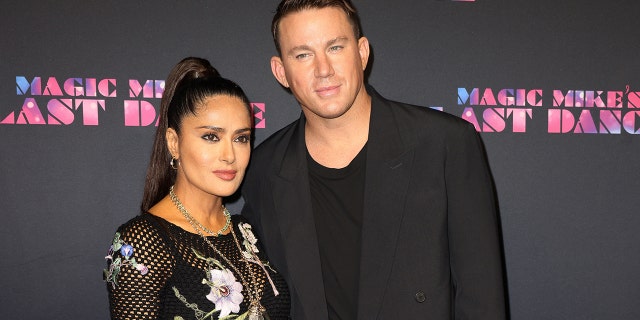 Salma Hayek starred alongside Channing Tatum in "Magic Mike's Last Dance." (Photo by Alexander Tamargo/Getty Images)
"By the end of the movie they all came to the house. They were all hanging out with me. Then François was saying, 'You're right, they're adorable, they're lovely.'"
CLICK HERE TO GET THE FOX NEWS APP
In the move, Hayek Pinault plays a wealthy socialite in the midst of a divorce, seeking the help of Magic Mike (Tatum) to produce a new show in London.
The movie released on Feb. 21.