Shakira is leveling with the public, asking not as an artist, but as a mother, to please leave her young sons alone.
In an emotional statement shared to her social media, the Colombian singer implored "respected friends, journalists and media outlets" to stay away from her children as interest in the pop-star continues to amass.
"In this period of change in my life as a public figure, it's understandable that there is a permanent curiosity on behalf of the press around me and my family. However, my children, Milan and Sasha, have endured a very difficult year, suffering incessant harassment and persecution without relief by the paparazzi and several media outlets in Barcelona," she wrote, referencing their recent move from Spain to the United States.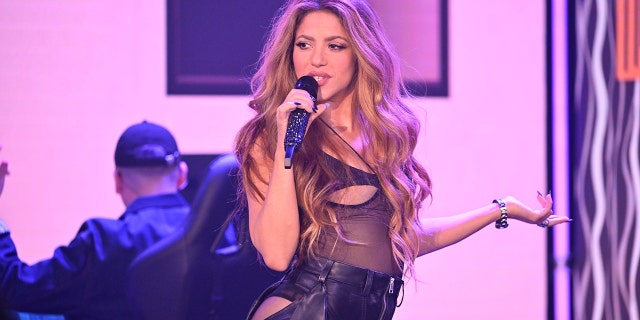 Shakira implored the public to give her young sons privacy as they embark on their new lives in Miami, Florida. (Todd Owyoung/NBC)
"Now that they are beginning a new life I implore the media on behalf of my children to please respect their right to privacy. I beg you to abstain from following them to the entrance and exit of their school, wait for them at the door of our home, or follow them to their extracurricular and recreational actives as the media did in Barcelona with the intent of capturing photos or boosting ratings," she shared of her wishes for the family's new life in Miami.
SHAKIRA'S EX GERARD PIQUÉ BREAKS SILENCE ON CHEATING ACCUSATIONS: 'I KEEP DOING WHAT I WANT'
She continued: "I trust that the journalists and photographers here will be sensitive to the situation that Milan and Sasha are facing and can behave in the most humane way possible with them, keeping in my that this is about the physical and emotional health and safety of two minors just 8 and 10 years of age, who only want to be able to go out in public and attend school feeling safe and tranquil that they aren't being followed or subjected to the constant scrutiny of cameras."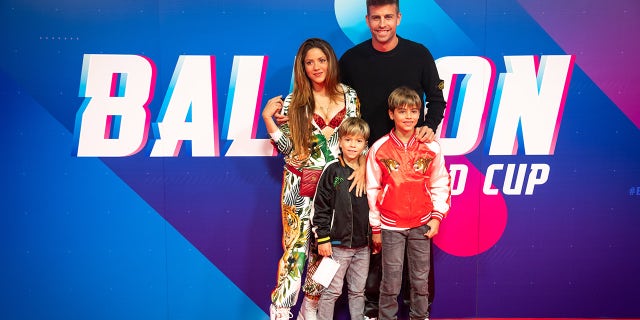 Shakira and Gerard Piqué share sons Milan, 10 and Sasha, 8. (Joan Amengual / VIEWpress)
The boys' parents are both internationally recognized: global artist Shakira and former FC-Barcelona player Gerard Piqué.
Following the couple's announcement in June that they would be separating after 12 years together, as well as rumblings of infidelity on Piqué's part, Shakira and her family were inundated with media attention.
According to Page Six, fans noticed that Piqué's now girlfriend, Clara Chia Marti, was in the background of a Zoom he had done back in 2021, prior to the couples split. A source close to Shakira told the outlet that the Grammy Award-winning singer had been "devastated to learn that this woman clearly felt at home in the house they shared with their children."
CLICK HERE TO SIGN UP FOR THE ENTERTAINMENT NEWSLETTER
Continuing her message to the public, Shakira wrote, "I extend this petition not as an artist, but as a mother who wishes to protect and care for the psychological and emotional well-being of my children so they may live a happy and healthy life, as all children deserve to do."
"Thanking you in advance for your understanding and support, Shakira," she concluded.
She shared the same statement in both Spanish and English to her Twitter account, as well as Instagram and Facebook, only in Spanish.
 
 

 
 
View this post on Instagram
 

 
 
 

 
 

 
 
 

 
 

Just a week ago, Shakira announced she and her sons had moved to Miami to begin their new adventure.
"I settled in Barcelona to give my children stability, the same that we are now looking for in another corner of the world near family, friends and the sea. Today we begin a new chapter in pursuit of their happiness," she wrote in a post translated to English from Spanish. "Thank you to everyone who surfed alongside my many waves in Barcelona, the city where I learned without doubt that friendship is more lasting than love."
In November, Shakira and Piqué reached a custody agreement, allowing the "Waka Waka" singer to move to the States with her children.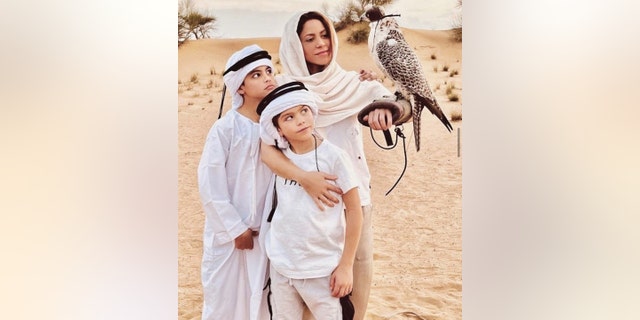 Shakira wants her children to be able to live normal lives in Miami. (Shakira Instagram)
CLICK HERE TO GET THE FOX NEWS APP
"Our sole objective is to provide our children with the utmost security and protection and hope that they can continue with their lives in a safe and calm environment. We appreciate that their privacy will be respected," the former couple said in a statement provided to Fox News Digital.
Piqué's lawyer, Ramón Tamborero, said his client made "a very important sacrifice" in agreeing to the move. "Gerard has finally agreed to allow his children to live in the U.S. for their well-being, a primary reason and one that was always in the first place… A judicial decision would only have brought pain. In reality, no one has won here except the children."