Shawn Mendes has been accused of attempting to profit off the wildfire smoke engulfing New York City with the release of his new song.
Mendes surprise dropped his song "WHAT THE H— ARE WE DYING FOR?" on Friday at midnight. The promotional material for the song used a photo of the New York City skyline.
New York City has been hit with an orange haze as more than 100 wildfires burned in Quebec on Tuesday. The city is experiencing the worst air quality in recorded history due to the Canadian wildfires, per FOX Weather's analysis of EPA historical data.
"Stared writing this song yesterday morning with my friends in upstate New York & finished it only a few hours ago…felt important to me to share with you guys in real time."
CANADIAN WILDFIRES POUR SMOKE INTO US, HEAVY HAZE CREATES MARTIAN-LIKE SCENE IN NYC
 
 

 
 
View this post on Instagram
 

 
 
 

 
 

 
 
 

 
 

APP USERS CLICK HERE TO VIEW THE INSTAGRAM POST
Fans shared their criticism of his single cover in the comments of the song announcement.
"Why are you trying to profit off a natural disaster," one user wrote.
"ppl are dying in wildfires n getting sick by the poor air quality n u rlly decided to make it ur aesthetic?" another added.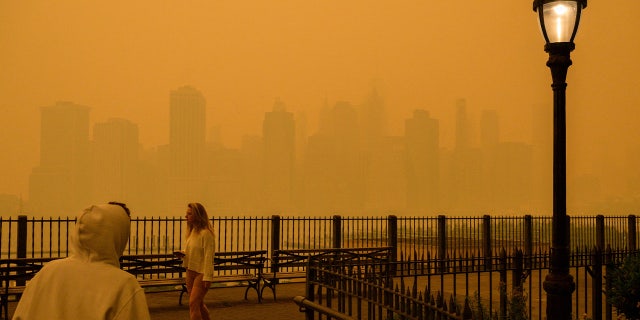 The skyline of lower Manhattan is seen as smoke from wildfires in Canada causes hazy conditions in NYC. (ANGELA WEISS/AFP via Getty Images)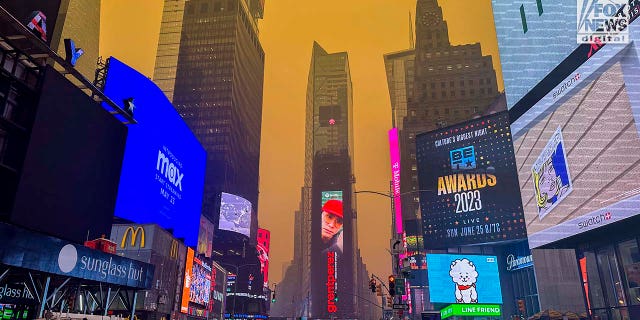 Smoke from Canadian wildfires loom over New York City's Times Square on June 7. (Julia Bonavita/Fox News Digital )
CLICK HERE TO SIGN UP FOR THE ENTERTAINMENT NEWSLETTER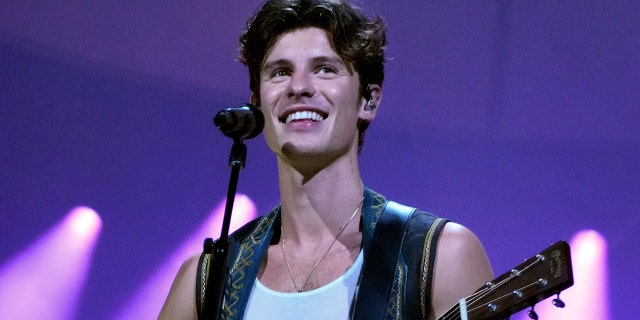 Shawn Mendes hasn't released an album since 2020 and canceled his world tour in 2022 to focus on his mental health. (Kevin Mazur via Getty Images)
Representatives for Mendes did not immediately respond to Fox News Digital's request for comment.
The pop star has intermittently released new singles in the past years, but has not shared a new album with fans since the 2020 release of "Wonder." His most recent singles include "Summer of Love," "It'll Be Okay" and "When You're Gone."
CLICK HERE TO GET THE FOX NEWS APP