Stanford researchers have leveraged generative artificial intelligence (AI) to create a simulated town comprising various characters, each with unique identities, memories and behaviors.
The simulation, discussed at length in the new research paper "Generative Agents: Interactive Simulacra of Human Behavior," has been compared to an advanced version of the life simulation videogame "The Sims," as well as the HBO sci-fi series "Westworld."
The latter tells the story of a theme park where robots are preloaded with storylines and personalities for wealthy human guests to interact with. Each day the robots are reset to their core tasks, but until then, they act like real humans, remembering their experiences, what people said to them and how they relate to the world around them.
PENTAGON'S $1.8 BILLION AI REQUEST KEEPS US IN 'RACE TO ACHIEVE SUPERIORITY' OVER CHINA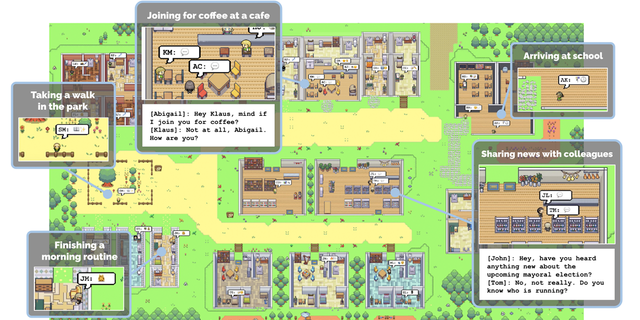 Figure 1 from "Generative Agents: Interactive Simulacra of Human Behavior." According to Stanford researchers, users can observe and intervene as agents plan their days, share news, form relationships, and coordinate group activities. (Stanford/Generative Agents: Interactive Simulacra of Human Behavior)
Peter Huang, the founder of AI newsletter "The Neuron," said researchers essentially turned ChatGPT into a Westworld host, allowing non-playable characters in the simulation the ability to remember past information, develop new thoughts and plan future actions with the possibility of adjusting on the fly.
The simulation was preloaded with 25 unique characters, called "generative agents," that each came tailored with an identity (name, occupation, priorities), information about and relationships with other characters and plans for each day.
After pressing play, the Stanford researchers evaluated patterns and developments within the virtual world.
In one example, the character Sam decided to run for mayor. The news quickly spread through the town and later, two characters, Tom and John, both brought up Sam's announcement and the chance of victory separately.
NASA AI MODEL COULD HELP WORLD PREPARE FOR IMPACT OF SOLAR STORMS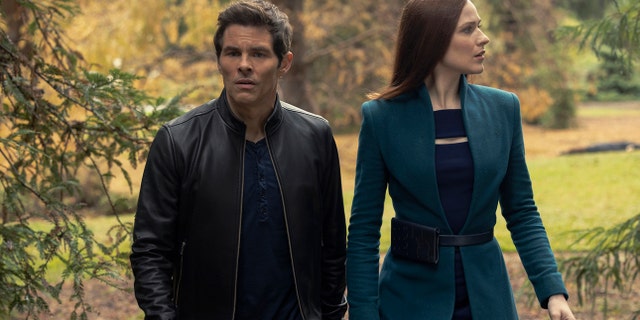 James Marsden and Evan Rachel Wood both star in the now canceled "Westworld." (John Johnson/HBO)
The research also suggested that the characters can form new relationships and remember past details.
During the simulation, Sam meets the character of Latoya, who reveals she is working on a photography project. Later, when the two characters met again, Sam asked Latoya what kind of progress she had made on the project.
The characters are also capable of coordinating with each other. The character Isabella was given a core drive to throw party for Valentine's Day, while Maria was given a crush on Klaus. Without further information or input, Isabella invited people to the party, decorated the house and asked Maria for assistance. Maria then accepted the invitation and used it as an opportunity to invite Klaus to the event.
AI COULD GO 'TERMINATOR,' GAIN UPPER HAND OVER HUMANS IN DARWINIAN RULES OF EVOLUTION, REPORT WARNS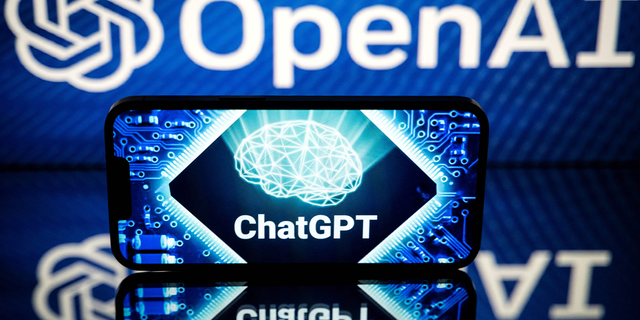 This picture taken on January 23, 2023, shows screens displaying the logos of OpenAI and ChatGPT. – ChatGPT is a conversational artificial intelligence software application developed by OpenAI.  ((Photo by LIONEL BONAVENTURE/AFP via Getty Images))
The research paper, as Huang noted, also highlights the importance of memory and retrieval. Characters cultivate an extensive list of observations about themselves and their environment and pull memories based on their recency, significance and relevance.
The characters also review their memories to form new insights. They can also go back to reflect on previous reflections. New observations and thoughts can trigger characters to change their plans.
In the study, the AI-driven characters were rated as more human-like than actual humans participating in role-playing simulation.
"In summary, the researchers created a world where NPCs lived with minds of their own, with personalities, memories, plans, relationships and more," Huang tweeted. "Basically, a mini-Westworld. And much like Westworld, researchers evaluated these characters by interviewing them!"
Huang also predicted the idea of generative agents could be implemented in virtual reality worlds to cultivate more complex characters, in-person robots and even online forums to simulate human conversation.