For those with little-to-no experience in growing fruits and vegetables, gardening may seem like a daunting task, but it is a fairly rewarding process if enough hard work is put into it.
Beginning gardeners should outline their garden's design and speak with friends and family with experience who can help them efficiently create their ideal growing space.
Beginners should also consider the types of fruits and vegetables they want to grow, depending on the season.
GARDENING FOR ADVANCED GROWERS: 10 TIPS FOR GROWING YOUR OWN VEGETABLE GARDEN
Read on below to get an idea of the best ways to construct your ideal garden and what plants may be easiest to start growing in your yard.
How to start gardening?
For beginners who are unaware of how to start a successful and long-term garden properly, it is important first to decide how to organize through various factors, including location, what you want to grow, the quality of your soil and lighting.
These factors will determine whether your garden can efficiently supply healthy plants and abundant vegetables.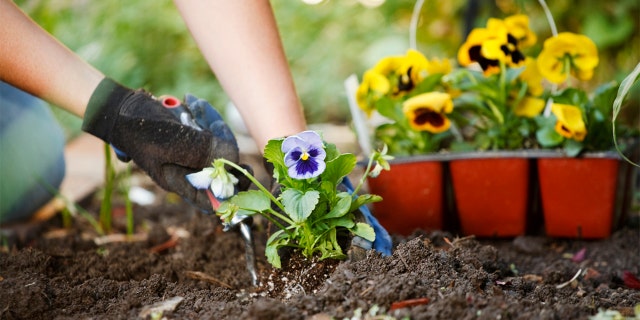 Whether you're planting flowers, fruits or vegetables, gardening should be an enjoyable hobby for beginners and experts. (iStock)
First, the location you pick should note how much sunlight appears in certain locations during the middle of the day and early evening.
This fact is essential for understanding how your plants will grow in that environment and will help you decide what location is the ideal spot to begin planting your seeds. Try to avoid picking an area where large trees block out sunlight.
Next, beginner gardeners should research the best soil to help their plants and vegetables grow. Never choose the cheapest options; instead, take time as a consumer to make a reasonable choice.
HOW TO PREPARE YOUR YARD AND GARDEN FOR SPRING
However, the most important tip for beginning gardeners is to know what you want to grow before you begin buying tools, water supplies, planting soil, etc. In many cases, gardeners who are starting for the first time often overwhelm themselves by planting a variety of vegetables and crops that they eventually never use or eat.
Take time to reflect on what type of foods you want to grow, and never overwhelm yourself. Gardening should be a relaxing and enjoyable hobby, so find out what you want to grow.
What's easy to grow in a small garden?
The best recommendation to beginning gardeners is to start their gardening patch off small and slowly increase the number of fruits or vegetables.
By picking a large variety of foods that often have different needs, seasonal growth patterns and water habits, a beginning gardener may become overwhelmed and lose interest in the hobby as a whole.
The best fruits and vegetables to start planting for a new grower are simple: tomatoes, strawberries and garlic. Plants such as garlic are fairly simple for those just testing their gardening skills because they require time and attention.
While garlic can be planted during spring, however, beginning gardeners may want to consider planting this food in the colder season for bigger crops.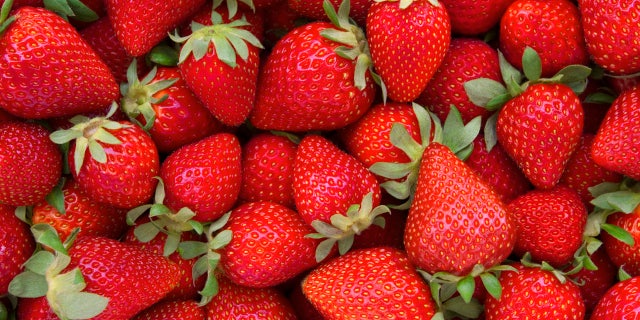 Strawberries require warm weather along with plenty of water and sunlight to help them grow in a garden. (iStock)
Strawberries are a sweet, juicy favorite of gardeners from all walks of life, with a large variety to choose from for a garden patch.
Strawberries can be planted in raised beds, directly in the ground or in containers; but they require the gardener to devote some time to making sure that weeds do not invade their space. They need to receive at least six hours of sunlight a day.
CLICK HERE TO SIGN UP FOR OUR LIFESTYLE NEWSLETTER
Finally, tomatoes are another popular plant used in a variety of large meals and other food items such as sandwiches. Still, they thrive best in tropical environments with a lot of heat.
Beginning gardeners should consider growing tomatoes in plant cages to make the harvesting process less of a burden and allow the tomatoes to grow healthier.
What month should you start a garden?
Those set on starting a garden immediately can do so at any time of the year, regardless of the season. It is never too late to get into gardening; however, depending on the temperature and season, some crops may not be easy or proper for gardeners to grow or harvest.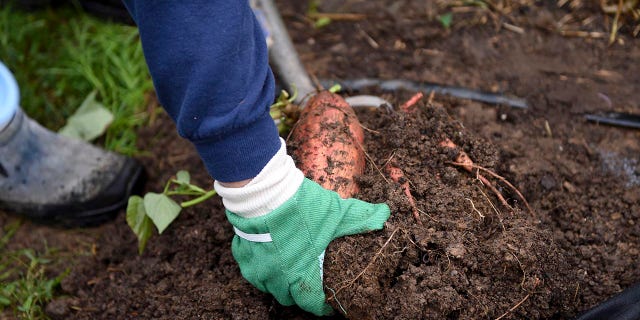 A beginning grower should always pick the best location for their garden where trees will not block out sunlight to their crops. (Lauren A. Little/MediaNews Group/Reading Eagle via Getty Images)
But there are times that are more ideal to start a garden than others. Preferably, the ideal time to start a garden is six to eight weeks before the last frost during spring.
CLICK HERE TO GET THE FOX NEWS APP
Some gardening experts recommend you start the gardening season indoors during the seeding process and then gradually move the plants outdoors, but again the gardener's wishes take precedence, and it can be done either way.