A Democratic member of the Texas House of Representatives published a public letter explaining her vote to ban transgender procedures for children.
Texas state Rep. Shawn Thierry voted in favor of establishing 18 years as the minimum age for an individual to seek gender reassignment procedures.
"Today, I voted to raise the age to 18 for children to receive GnRH-analogs, (i.e. "puberty blockers"), cross sex hormones, and to undergo irreversible surgeries when experiencing gender dysphoria," Thierry wrote Friday. "After hearing from constituents, listening to stakeholders, and reviewing the scientific data in this country and around the globe, I am assured that this position is rooted in sound policy which supports the health, development, and overall well-being of minors."
CHILDREN'S HOSPITAL DIRECTOR SAYS 'REVOLUTIONARY' SEX CHANGE CLINIC FOR KIDS IS THE SAME AS TREATING DIABETES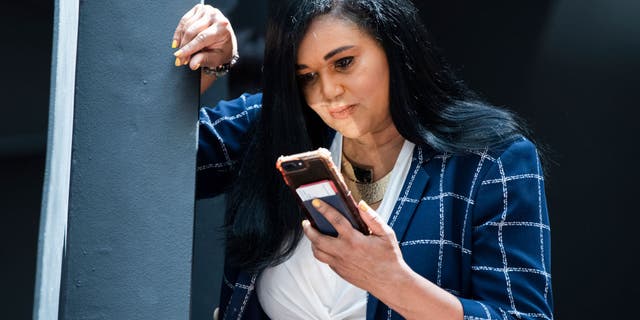 State Rep. Shawn Thierry, district 146, is seen after a meeting with Sen. Elizabeth Warren, D-Mass., with Democratic members of the Texas Legislature in Hart Building. (Tom Williams/CQ-Roll Call, Inc via Getty Images)
The state representative cited age restrictions on tattoos, tobacco, tanning beds and alcohol as support for her vote.
Following this rationale, the Democratic lawmaker said she cannot in clear conscious allow the practice to continue unimpeded.
Thierry wrote, "It is only honest to admit and accept that little is known about the long-term effects of prescribing taking GnRH-analogs, (i.e. "puberty blockers") and cross-sex hormones to children as young as 8, 9, and 10 years of age solely for the purpose of affirming gender dysphoria. Wheat we do know is that these drugs can cause harm to a child's health including early onset of osteoporosis, incontinence, increased risk of blood clotting, stroke and heart attack, infertility and sterility."
AP SHOCKS BY REPORTING TRANS KIDS ARE 'PROTECTED FROM PARENTS' WITH NEW GENDER-AFFIRMING CARE LAW
Thierry accused "hostile activists" of making personal attacks against her for her decision to vote in favor of restricting access to the controversial procedures, alleging that many of them took a racial tone.
"Sadly, the discussion has become polarized and politicized. In fact, while many of my constituents encouraged me to vote in favor of this legislation, hostile activists on social media platforms have made nasty political threats to influence my vote against this bill," Thierry wrote. "These personal, and even racist, attacks on me as an African American woman are neither productive nor persuasive."
CLICK HERE TO GET THE FOX NEWS APP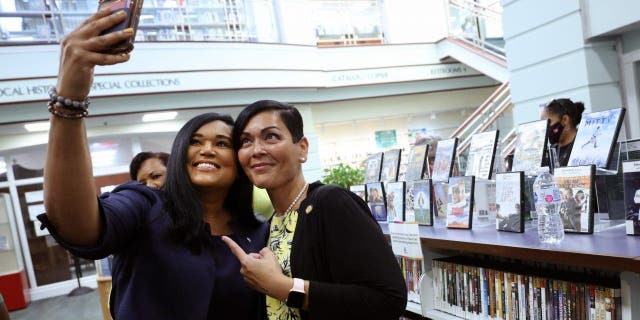 Texas State Rep. Shawn Thierry (D-146) (L) takes a selfie at the Kate Waller Barrett Branch Library. (Kevin Dietsch/Getty Images)
The Democratic state representative concluded by emphasizing that she intended to move forward with an open mind and champion children receiving proper mental healthcare without political agendas.
"Moving forward with this prudent policy, we should also ensure that vulnerable children and teenagers have quality access to mental healthcare in a safe, supportive environment," Thierry concluded. "Only by taking a careful, compassionate, and evidence-based approach to this issue, can we guarantee that we are doing what is truly in the best interests of our children."