The Fourth of July is full of fun with hot dogs, swimming, seeing friends and family, and taking a break from work, school or other commitments — and the questions below are sure to make a good time even better.
This Americana trivia will have both adults and kids smiling, learning and enjoying the holiday in a fuller way than before.
What's more, kids will love surprising their grownup family members with a new understanding of America's birthday.
JULY 4TH QUIZ! HOW WELL DO YOU KNOW YOUR FACTS ABOUT INDEPENDENCE DAY?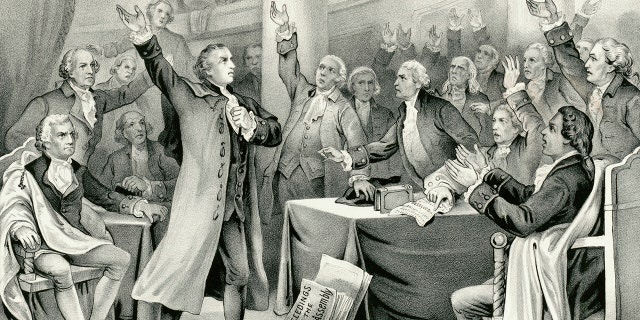 Vintage illustration features Patrick Henry delivering his speech on the rights of the colonies, before the Virginia Assembly, convened at Richmond, on March 23, 1775, concluding with "Give Me Liberty or Give Me Death" — which became the war cry of the American Revolution. (iStock)
For kids: To understand how the American Revolution and Declaration of Independence are different, think of it as kids throwing a temper tantrum for a few minutes before they write a long letter telling their parents why they're actually upset.
(Well, parents are a lot nicer than King George, as one Florida mom believes — and it's not exactly parallel, as colonists had long been communicating their discontent to the crown in response to its injustices. Still, this might help kids understand the difference between the two events.)
Why did John Adams think July 2nd should be known as America's Independence Day?
On June 7, 1776, Richard Henry Lee, a member of the Second Continental Congress from Virginia, made a motion declaring "that these United Colonies are, and of right ought to be, free and independent States, that they are absolved from all allegiance to the British Crown, and that all political connection between them and the State of Great Britain is, and ought to be, totally dissolved."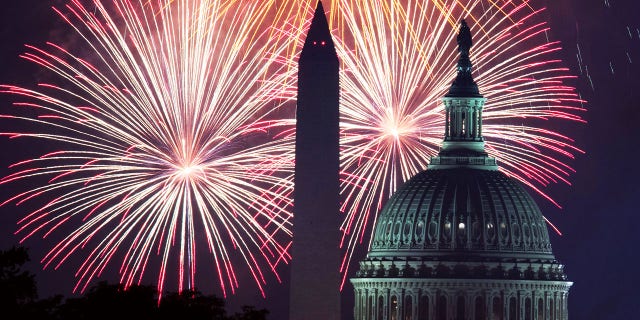 Fireworks explode over the National Mall in Washington, D.C., as the U.S. Capitol is seen on the right, on July 4, 2017, in Washington, D.C.  (PAUL J. RICHARDS/AFP via Getty Images)
The purpose of it wasn't just to tell the King of England what Congress thought; Congress was also explaining its reasoning to the people.
Ask kids: On July 4, we remember some of the most important people who contributed to our country's independence.
Who are the five most important people in your life who are helping you grow in your independence?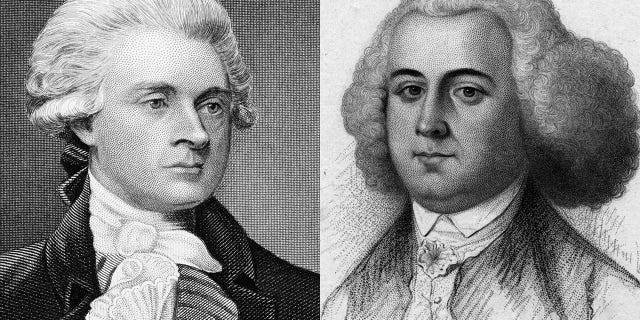 Thomas Jefferson, left, and John Adams, right. They were allies in the cause of liberty and political enemies in the new nation, but developed a warm friendship in later life. Jefferson portrait: Kean Collection/Getty Images. Adams portrait: Smith Collection/Gado/Getty Images.  (Getty Images)
He was wrong: Jefferson had died hours earlier at Monticello at the age of 83.
Adams and Jefferson started as fellow patriots and friends, then became enemies and disagreed frequently with one another on the type of government they thought America should have.
FOUNDING FATHER JOHN ADAMS' INTIMATE LETTER TO 'SINCERE FRIEND' TEENAGE BRIDE SOLD FOR $40,000
This person may not be your best friend or the person you spend the most time with, but who is someone with whom you can disagree and still find ways to play together?
When was the Declaration of Independence actually signed?
Yet another trick question! Most people think it's the 4th, but that's just its ratification day. It was also not a unanimous declaration until July 9.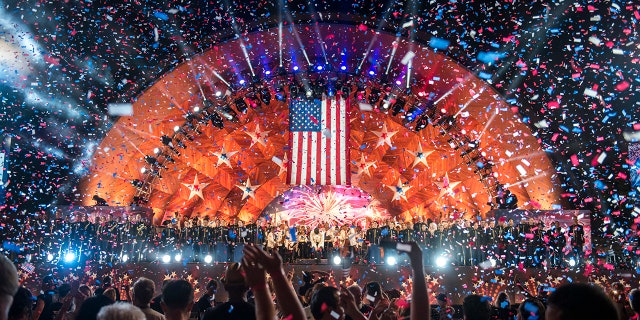 A July 4th celebration in Boston, Massachusetts, of a few years ago.  (Nicholas Pfosi for The Boston Globe via Getty Images)
John Hancock, the president of the Second Continental Congress, was the first to put his now-famous signature on the document almost a month later on Aug. 2, 1776.
Ask kids: It's one thing to tell your mom and dad you'll do something, but it's another thing to write them a note (or draw them a picture) that says you'll promise to do it.
Then talk about what it means and ask your kids if they agree.
If so, ask them to sign their names on the paper.
CLICK HERE TO SIGN UP FOR OUR LIFESTYLE NEWSLETTER