The White House is gearing up to revamp Vice President Kamala Harris' image ahead of the 2024 presidential election amid fears her poor approval ratings will hamper President Biden's campaign.
Fox News contributor and Washington Times opinion editor Charlie Hurt said the White House is taking action to boost Harris' image because they view her as a "drag on the ticket."
"I hate to go here, but it's true. If you're playing identity politics, and you pick her because she checks a couple of the boxes on identity politics, you can't be surprised that she's incompetent because you didn't look at competency when you picked her," he argued Wednesday on "The Five."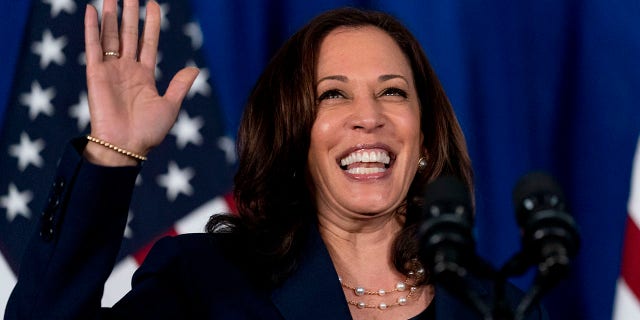 Vice President Kamala Harris speaks about voting rights at Howard University in Washington, Thursday, July 8, 2021. (AP Photo/Andrew Harnik) (AP Photo/Andrew Harnik)
The Biden-Harris administration officially announced its re-election campaign on Monday, promising to "finish the job" if elected for a second term.
BIDEN TORCHED FOR 'FINISH THE JOB' RE-ELECTION CAMPAIGN SLOGAN: 'SOUNDS LIKE A THREAT'
The apparent reboot would be just the latest for Harris. In January, aides reportedly were ready to relaunch Harris' image because she was "in a better place" after the 2022 midterm elections and ready to hit the road to show off the new and improved version of herself.
"Five" co-host Judge Jeanine Pirro said she hasn't heard the vice president give a speech that was "good" or "forceful."
"I don't know what the hell she is talking about whenever she opens her mouth. And you know what? Her poll numbers are lower than Joe's poll numbers! So, I understand why they feel the need to keep her given that she was picked because of identity politics," Pirro explained.
"But I don't understand why there's so much power between those two [President Biden and Harris], because the Democrats don't want Joe to run, OK? And they don't like him, and they don't like her. And yet nobody is coming up and saying, 'You know, I'm going to push my way in there. I'm going to primary him.' Why is there so much power in that couple?"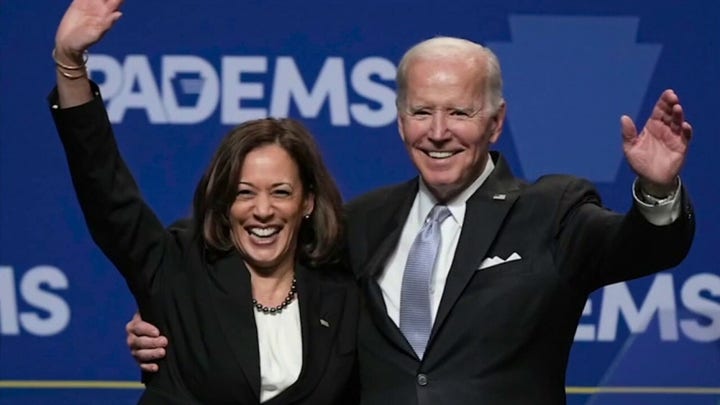 Video
Pirro ripped Harris as an "embarrassment" on the world stage.
"She is not prepped. And let's assume she's prepped- I think she doesn't have a comms director because she's tried them all, and they've all quit. But aside from that, I mean, she doesn't put in the time or the work in to focus on the issues enough to communicate to the public that she is not only capable, but she's interested in the job."
BIDEN STAFFERS RUSH TO GIVE KAMALA HARRIS A POPULARITY FACELIFT AFTER 2024 ANNOUNCEMENT
"The Five" co-host argued Harris says as little as possible and does as little as she can instead of stepping up and proving she can handle the issues. "She got voting rights. She got the border. What has she done? Nothing. I don't care how difficult they are. Get out there and do something," she urged.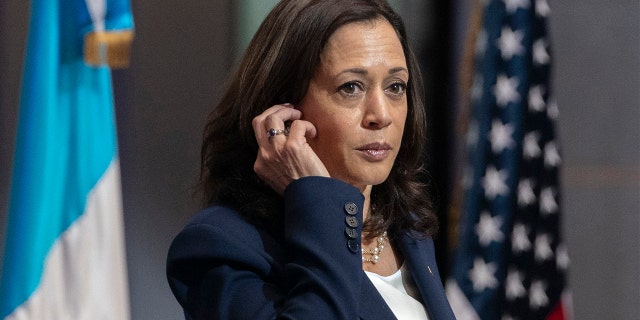 Vice President Kamala Harris' poll numbers have remained stagnant in the high 30s.  (AP Photo/Jacquelyn Martin)
CLICK HERE TO GET THE FOX NEWS APP
"But that's not what she's doing. So she'll skate and, you know, we'll see what happens in the election. But I think she's an embarrassment."