Ahead of the 2024 election, Democrats are aggressively pushing to lower the voting age. According to some young voters, however, the move is a "terrible idea."
"I would say this is a terrible idea," Gen Z voter Jahmiel Jackson said in a voter panel on "Fox & Friends Weekend" Saturday.
"We're now being told that children, especially 16-year-olds, they're old enough to go to sexual pride parades. They're old enough to go to sexual drag shows. They're old enough to consent to surgeries that physically change their body or even change their sex. Now we're being told that children are old enough to vote. 16-year-olds are. So are 16-year-olds old enough to own a handgun or even a long gun? And if you actually think Democrats, these socialists or radical extremists, they will tell you no. So why stop at the Second Amendment?" he added.
TEENS, DEMOCRATS CONTINUE PUSH TO LOWER VOTING AGE TO 16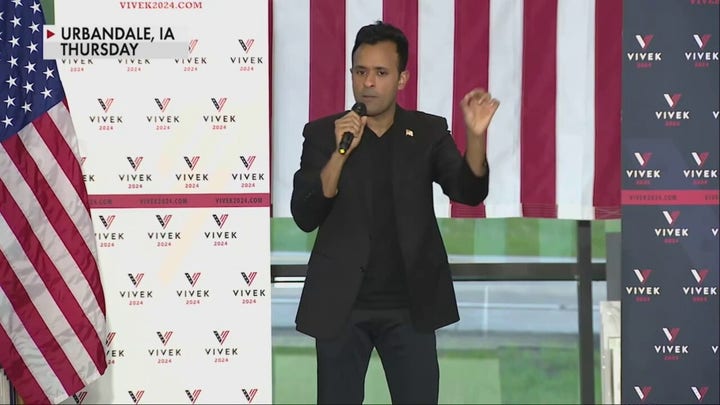 Video
Voices like Rep. Alexandria Ocasio-Cortez, D-N.Y., and Rep. Adam Schiff, D-Calif., have become staunch advocates of lowering the voting age which they argue is with the goal of expanding democracy.
The pressure has come at all levels of government, including the federal level. Rep. Grace Meng, D-N.Y., introduced legislation in January to amend the Constitution to make 16 the national minimum voting age.
"Over the past few years, we have seen the influence young people in our nation have on trends, political movements, and elections," Meng said at the time. "They continue to advocate for many crucial issues for which they are deeply passionate about. It is time to give them a voice in our democracy and reward their passion so that their voices are heard at the ballot box. 16- and 17-year-olds are legally permitted to work, drive, and they also pay federal income taxes. They are contributing members of our society and I believe it is right and fair to allow them to vote in our elections."
A near-record 27% of voters aged 18 to 29 cast ballots in last year's midterm elections, the second-highest turnout in three decades, according to an analysis of exit poll data by Tufts University's Center for Information & Research on Civic Learning and Engagement. Across the country, these young voters overwhelmingly supported Democrats over Republicans.
"You quickly find out that Democrats' only guiding principle, it seems, in the upcoming election, is power," Jackson added.
Video
"The Spillover" podcast host Alex Clark argued the reason young people seemingly vote more in favor of Democrats is the lack of "conservatism life events."
"Maybe we should address this and try and focus our messaging more on the younger ages and explaining that conservatism is about empowering the individual to succeed on his or her own merits and to try and tap into this growing political activism among the youth."
Fox News' Aaron Kliegman contributed to this report.