At least seven people were killed after a car on a moving passenger train caught fire overnight in southern Pakistan, officials said Thursday.
Railways official Mohsin Sial said the train caught fire in Khairpur, a district about 300 miles north of Karachi, the capital of Sindh province. He said six people were killed in the blaze while a woman died when she jumped from the window of the moving train.
The blaze also badly damaged several other cars in the train, he said, and the cause remained unclear.
TV footage showed several burned sections of the train, which was on its way from Karachi to the eastern city of Lahore, when a car caught fire. Local media reported that the flames roared through the train Wednesday night, engulfing several cars.
PAKISTAN REPORTS FIRST MONKEYPOX CASE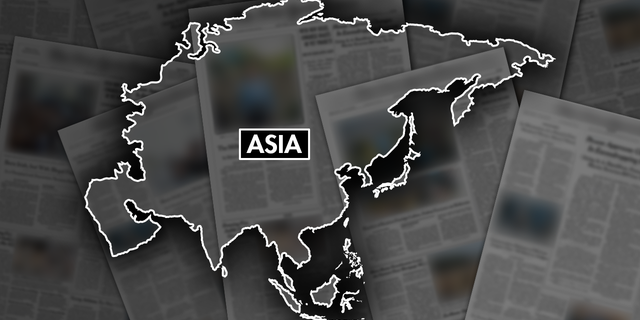 Seven people were killed in a fire on a passenger train in southern Pakistan about 300 miles north of Karachi. (Fox News)
CLICK HERE TO GET THE FOX NEWS APP
In Pakistan, poor passengers often bring their own small gas stoves on the trains to cook their meals, despite rules barring the practice. Safety regulations are often ignored in overcrowded trains. Train accidents in Pakistan are often the result of poor railway infrastructure and official negligence.
In 2019, at least 74 passengers were killed and dozens were injured in a train fire triggered when a cooking gas stove exploded in the eastern Punjab province.
Also Thursday, a roadside bomb targeted police vehicles in Khuzdar, a district in the volatile southwestern Baluchistan province, killing a local police chief working for the working terrorism department, officials said. No one immediately claimed responsibility for the attack, but suspicion fell on separatist groups and militants who have claimed previous such attacks in the region and elsewhere in the country.