Recent artificial intelligence (AI) technology has the ability to accurately predict an individual's future lung cancer risk, according to researchers.
In a study published earlier this year, a team of international researchers at the Massachusetts Institute of Technology (MIT), Harvard Medical School and Massachusetts General Hospital — as well as in Taiwan — said the Sybil AI model only needed a single low-dose CT (LDCT) scan to "further enable personalized screening."
An LDCT scan is the only recommended screening test for lung cancer. During the scan, patients lie on a table and an X-ray machine uses a low amount of radiation to make detailed images of the lungs.
The study's authors developed Sybil using scans from the National Lung Screening Trial, including those with a range of smoking history. It can run in real time in the background on a radiology reading station.
AI'S ABILITY TO LEARN POSES CHALLENGE TO REGULATORS, COMPANIES: 'A LITTLE BIT SCARY'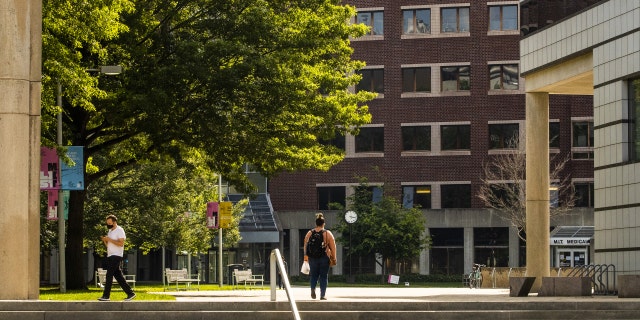 People walk through the Massachusetts Institute of Technology campus in Cambridge, Massachusetts, on June 2, 2021. (Adam Glanzman/Bloomberg via Getty Images)
The group found that it was shown to accurately predict whether a person will develop lung cancer in the next year 86% to 94% of the time, and up to 81% of the time within six years.
However, they noted that future study is required to understand Sybil's clinical applications.
Lung cancer is the deadliest cancer in the U.S., accounting for 23% of all deaths. In 2020, more than 136,000 people died of lung cancer, according to the Centers for Disease Control and Prevention. The majority of those deaths were in men.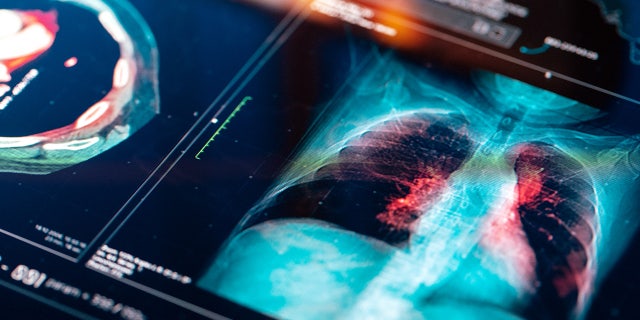 Lung cancer is the deadliest form of cancer in the U.S., accounting for more than 136,000 deaths in 2020. (iStock)
BE WELL: REDUCE YOUR COLON CANCER RISK WITH REGULAR SCREENINGS
"It's the biggest cancer killer because it's relatively common and relatively hard to treat, especially once it has reached an advanced stage," Dr. Florian Fintelmann, Massachusetts General Cancer Center thoracic interventional radiologist and co-author, said in a statement. "In this case, it's important to know that if you detect lung cancer early, the long-term outcome is significantly better. Your five-year survival rate is closer to 70%, whereas if you detect it when it's advanced, the five-year survival rate is just short of 10%."
Lung cancer screening programs are underdeveloped in regions of the U.S. hardest hit by lung cancer due to a variety of factors, and Sybil was able to find — being trained both with scans with visible cancerous tumors and some without discernible signs — where the cancer was when humans couldn't see it.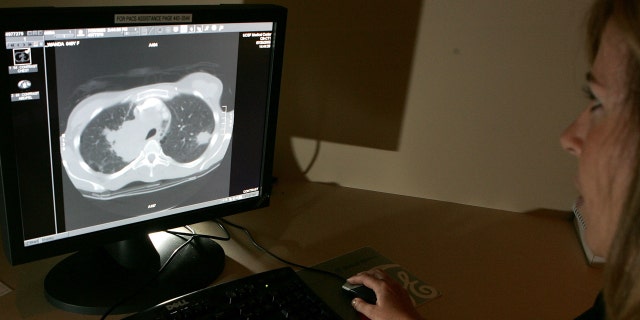 Radiology technologist Mary McPolin looks at a CT scan of a lung with a tumor at the UCSF Comprehensive Cancer Center in San Francisco on Aug. 17, 2005. (Justin Sullivan/Getty Images)
The study was published in the Journal of Clinical Oncology.
CLICK HERE TO GET THE FOX NEWS APP
"We found that while we [as humans] couldn't quite see where the cancer was, the model could still have some predictive power as to which lung would eventually develop cancer," MIT Ph.D. student and co-author Jeremy Wohlwend said. "Knowing [Sybil] was able to highlight which side was the most likely side was really interesting to us."