Although Hilaria Baldwin is a mother to seven children, she sometimes feels like her husband, Alec Baldwin, is her eighth child.
Hilaria, 39, made a bizarre remark about her relationship with Alec, 65, while opening up about motherhood.
"Am I his mommy?" she laughed during an interview with Romper, a site catering to millennial moms. "Sometimes I'm his mommy. Sometimes."
ALEC BALDWIN TURNS 65 WITH 7 KIDS UNDER 9 YEARS OLD

The yoga teacher confessed she "loves giving birth" and compared the experience to a water slide.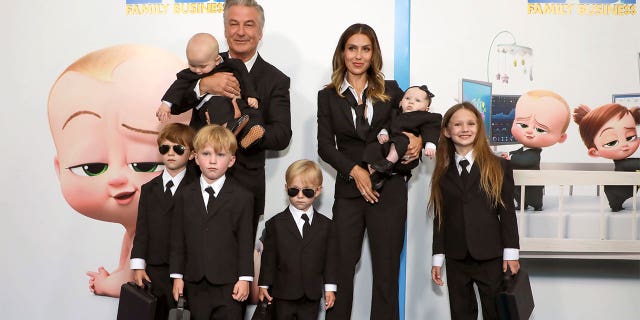 Alec and Hilaria Baldwin with their children at the "Boss Baby" premiere. (Jason Mendez/WireImage)
"This last time around, I pushed her out in a minute! Giving birth is like going down a water slide that's really scary. And then you get to the bottom, and you're like, 'I want to do this again.'"
Hilaria and Alec share Carmen, Raphael, Leo, Romeo, Eduardo, Maria and Ilaria together. The "30 Rock" actor also shares 27-year-old daughter Ireland with ex-wife Kim Basinger.
 
 

 
 
View this post on Instagram
 

 
 
 

 
 

 
 
 

 
 

However, she revealed that Alec hasn't had a vasectomy yet.
"Every single time I have a baby, my OB writes down the vasectomy doctor on a Post-It, and I bring it home to Alec. He hasn't done it yet."
Although large, their brood has faced challenges, as Hilaria has been transparent about suffering multiple miscarriages and using a surrogate for baby number six, which resulted in her having two children months apart.
ALEC BALDWIN'S 'RUST' ASSISTANT DIRECTOR SENTENCED IN FATAL SHOOTING OF HALYNA HUTCHINS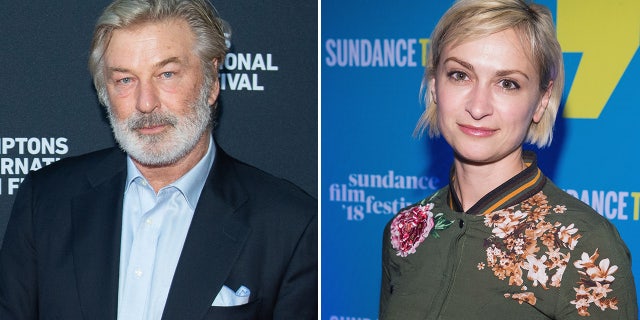 Alec Baldwin was previously charged with involuntary manslaughter in the death of cinematographer Halyna Hutchins. (Mark Sagliocco/Getty Images for National Geographic | Mat Hayward/Getty Images for AMC Networks)
Meanwhile, Alec is currently intertwined with an investigation into the death of Halyna Hutchins, the cinematographer on his movie, "Rust."
Alec maintains that he did not fire the gun that tragically killed Hutchins, but rather the weapon misfired.
Gutierrez-Reed is currently facing involuntary manslaughter charges, which her defense has argued should be dismissed.