We are halfway through 2023 and this year's baby name trends have started to emerge already.
While some trends from the past year have remained — the Social Security Administration officially announced the top baby names of 2022 not long ago — new trends also have been created.
Recently, BabyCenter shared two of this year's trends with Fox News Digital — nicknames as names and names that have strong meanings — and now, Rebekah Wahlberg, associate editor and baby name trends specialist at BabyCenter, has shared three additional baby name trends for 2023.
THESE 'BABY NAME' TRENDS FOR 2023 ARE ALREADY REVEALING THEMSELVES: IS YOUR FAVORITE HERE?
PREDICTED TOP 10 BABY NAMES OF 2023 REVEALED, FROM LIAM TO OLIVIA: REPORT
Here's a deeper dive.
Nature theme for children's names
While nature-focused names are not a new trend, this year there appears to be a slightly new take on the idea.
Daisy
With English origins, the name means "Dad's eye" and is a very recognizable white and yellow flower. "Daisy is an old favorite that's on the rise," Wahlberg said.
Daisy has not appeared on the list of top 100 names for over 100 years — "1880 (the earliest the U.S. Social Security Administration shares baby name records) to 1908," she noted.
Recently, Daisy broke into the top 100 list of girls' names this year and is sitting at No. 63 on the popular names list.
Using live data from BabyCenter parents, we've taken a look at the most popular baby names so far this year. So what's trending? So far we're seeing names like Iris, Luca, Penelope, River and Willow trend upward. https://t.co/etRJYOzPUZ #babynames

— BabyCenter (@BabyCenter) May 16, 2023
Iris
With Greek origins, the name means rainbow and is a popular type of flower.
Leo
With Latin origins, the name Leo means lion, but it has a well-established association with leadership and dignity, BabyCenter added.
At the end of 2022, Leo hit No. 10. It's already broken through into the top 10.
TOP BABY NAMES OF 2022 TREND TOWARD COWBOYS, NATURE AND 'COASTAL GRANNY': REPORT
"The rowan tree gets its name from the same ancient root word, likely because it has red berries," Wahlberg stated.
10 BABY NAMES THAT ARE 'DYING OUT' IN AMERICA: FROM MILDRED TO PAULINE
Rowan recently reached the top 100 after rising over 46 spots and settling in at No. 57.
OLD HOLLYWOOD-INSPIRED BABY NAMES MAY BE RISING IN POPULARITY: 'NOSTALGIC TREND'
Here are a few short names that are relatively new to the top 100 list.
Ace
With Latin origins, the name means unity and first-rate. Ace has jumped more than 400 spots in the last 10 years but has not yet reached its peak, Wahlberg noted.
Zion
With Hebrew origins, this name means a sign or excellent. In the Bible, Zion refers to the Israelites' homeland and is also the name of Zion Nation Park in Utah.
Zion has ranked at No. 61 on th list of girls' names.
Other trending short names for babies: Emma, Zoe, Ian and Kai.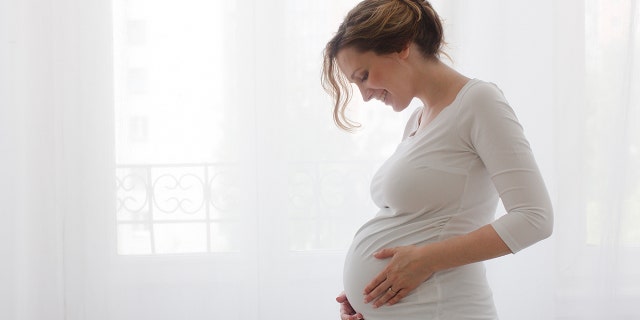 Vintage names are rising in popularity, with many peaking for the first time in over 100 years. (iStock)
Clara
With Greek origins, the name means bright or clear. In comparison to the other vintage names, Clara has not received as much attention.
"It's gotten less attention than other vintage names. After peaking at No. 7 in 1885, it was on a slow decline until it started gaining ground again in the late 1990s," Wahlberg said.
Clara is "a prime candidate to get even trendier," she also said. "It's short, sweet and vintage."
POPULAR BABY NAMES FROM ROARING '20S THAT COULD MAKE A COMEBACK, ACCORDING TO '100-YEAR RULE'
"Evelyn was hugely popular in the early 1900s and last peaked at No. 10 for girls in 1915," BabyCenter reported.
The name has been rising and right now is going strong.
The name broke into the top 100 list of names in 2021.
CLICK HERE TO SIGN UP FOR OUR LIFESTYLE NEWSLETTER
Right now, Silas ranks at No. 76 on the top 100 list of boys' names.