The Washington Post's chief fact-checker Glenn Kessler awarded President Biden with a "Bottomless Pinocchio" rating for repeatedly touting what the reporter described as a "highly misleading" claim about reducing the deficit.
Earlier this week, Biden told a group union workers that in his first two years in office, he "lowered the deficit by a record $1.7 trillion," a claim Kessler gave "three Pinocchios" in September.
"Yet he keeps saying it over and over," Kessler wrote Friday. "By our count, at least 30 times since June he's taken credit for reducing the budget deficit by $1.7 trillion."
He continued, "Why is this significant? Readers may recall that during Donald Trump's presidency, we established a new category, the Bottomless Pinocchio, to account for false or misleading statements repeated so often that they became a form of propaganda. A statement would get added to the list if it had earned a Three or Four Pinocchios rating and been repeated at least 20 times. By the end of the Trump presidency, 56 claims made by Trump had qualified."
WAPO FACT-CHECKER GIVES KJP TWO PINOCCHIOS FOR CLAIM ABOUT FLORIDA'S 'DYSTOPIAN' EDUCATION LAW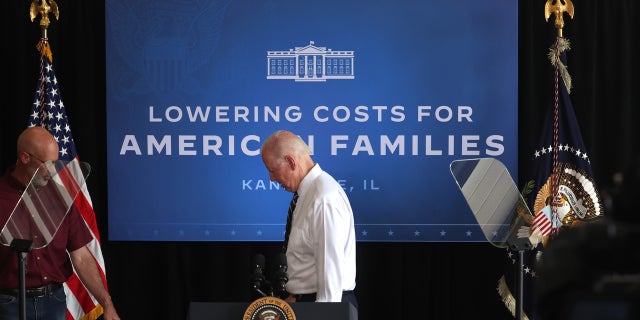 President Biden repeatedly touts the claim he reduced the deficit by $1.7 trillion during his first two years in office. (Photo by Scott Olson/Getty Images)
Kessler, who previously gave Biden his first "Bottomless Pinocchio" rating in November for claiming many times without evidence that he had traveled 17,000 miles with Chinese President Xi Jinping, explained the $1.7 trillion figure came from comparing fiscal year 2022's $1.375 trillion deficit to fiscal year 2020's $3.132 trillion deficit.
However, Kessler explained, "The best way to determine a president's impact on budget deficits is to look at what was predicted before he arrived — and then what happened after his policies were enacted."
The Congressional Budget Office (CBO) previously projected in February 2021 that combined budget deficits in 2021 and 2022 would be $3.31 trillion – but they ended up being $4.15 trillion.
WASHINGTON POST GIVES BIDEN A 'BOTTOMLESS PINOCCHIO' IN FACT-CHECK OF SEVERAL MISLEADING CLAIMS
"What happened? Biden enacted additional pandemic relief funds and other new policies, resulting in a more modest decline in the deficit," Kessler told readers. "For instance, the deficit was projected to be about $1 trillion in 2022, and it turned out to be about $1.375 trillion. It was supposed to decline $875 billion in 2021, and it was actually $360 billion under Biden."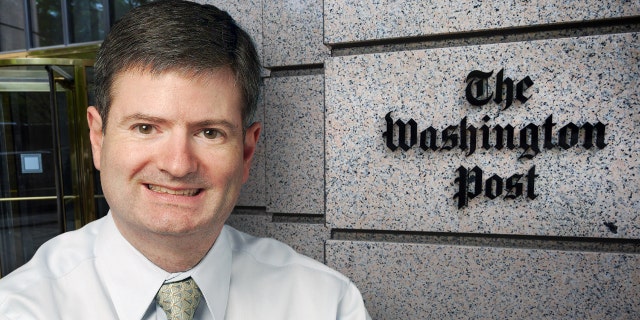 Washington Post fact-checker Glenn Kessler handed President Biden his second "Bottomless Pinocchio" rating Friday. (Getty images / Singerhmk – wiki commons)
"All told, in those two years Biden increased the national debt about $850 billion more than originally projected," he added.
The fact-checker went on to cite Marc Goldwein of the Committee for a Responsible Federal Budget, who pointed out that inflation negatively impacted projected GDP and that when the 2022 fiscal year ended in September, "the deficit turned out to be 5.5 percent of GDP in 2022, even higher than the CBO projection at the start of 2021."
"In other words, again the data shows the deficit picture has worsened under Biden," Kessler stressed.
WASHINGTON POST FACT-CHECKER DECLINES TO GIVE BIDEN 'PINOCCHIOS' FOR BLAIMING 70% OF INFLATION ON PUTIN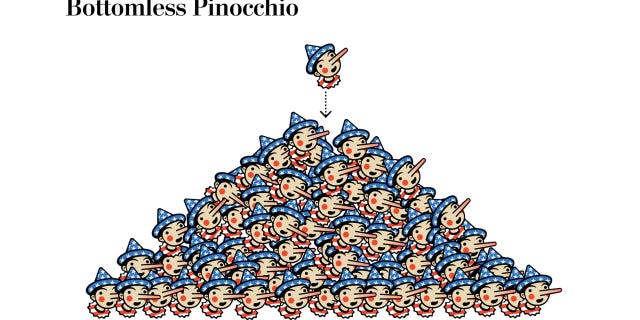 The "Bottomless Pinocchio" rating was first created by The Washington Post under the Trump presidency for instances of someone repeating the same falsehood more than 20 times despite previous fact-checks.  (Screenshot/The Washington Post)
CLICK HERE TO GET THE FOX NEWS APP
Kessler concluded, "In his battle with congressional Republicans, who claim they are concerned about rising deficits, through sleight of hand, the president repeatedly has claimed he achieved historic deficit reduction because of his policies. Budget numbers often make people's eyes glaze over and so, from a communications perspective, it's easy to manipulate the math. But the numbers don't lie. The president earns his second Bottomless Pinocchio."