It's the first supercar that can actually fly. Well, hop.
China's BYD has revealed one of the eye-popping features its upcoming YangWang U9 supercar will offer.
Along with a 1,100 hp electric powertrain capable of accelerating it to 60 mph in just two seconds, the U9 has a hyper-active suspension system.
The BYD DiSus uses computer-operated air and hydraulic systems that can control each corner of the vehicle individually.
FORD'S AI-POWERED TECH LETS TRUCKS PULL UP TO TRAILERS BY THEMSELVES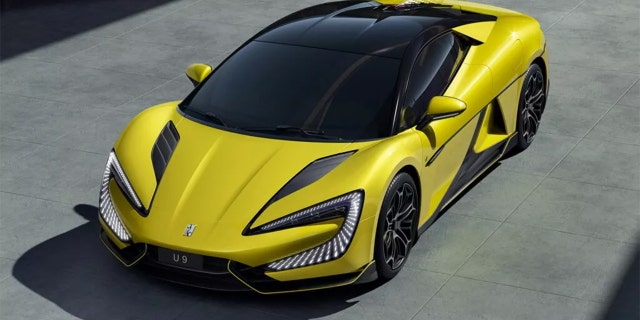 The BYD U9 is an all-electric supercar. (BYD)
It hasn't released the details on how it works, but several videos demonstrate it in action.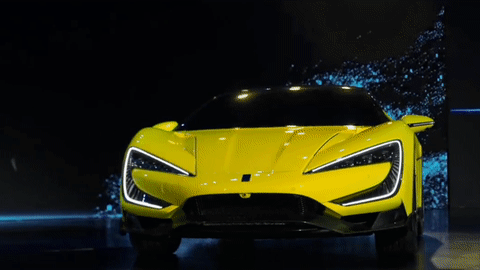 The U9's computer-controlled suspension system uses air and hydraulic tech. (BYD)
In one, the car wobbles like Lighting McQueen having an animated conversation.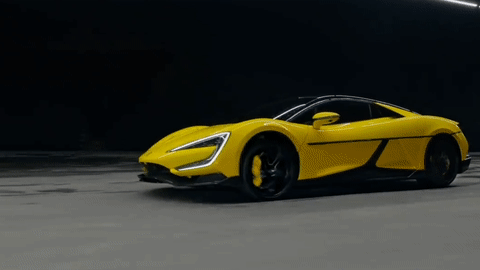 The U9 is capable of riding on three wheels. (BYD)
Another shows it riding along on just three wheels as the suspension keeps the corner without one from dragging on the ground. Then the entire vehicle gets off the ground.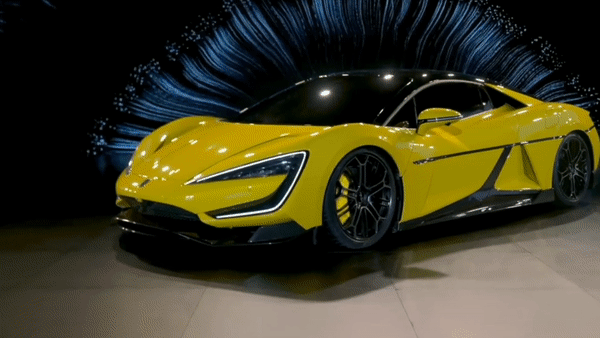 The suspension can be used to make the U9 hop off the ground. (BYD)
The vehicle squats and leaps a couple of inches with all four tires in the air. It's not really a useful feature, but demonstrates the capability of the suspension.
CLICK HERE TO SIGN UP FOR THE FOX NEWS AUTOS NEWSLETTER
"The BYD DiSus system is the first self-developed intelligent body control system launched by a Chinese automobile company, marking the breakthrough from zero to one," Wang Chuanfu, chairman and president of BYD, said. "The BYD DiSus System will further secure the globally pioneering stance for BYD in the industry."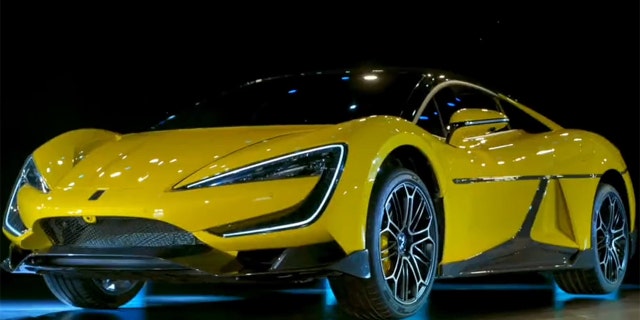 BYD has not revealed exactly how the system works. (BYD)
The Warren Buffett-backed BYD has apparently beat Tesla to market with a car that can get airborne. Tesla CEO Elon Musk has promised that the next-generation Roadster will be offered with an rocket system that will allow it to fly a "little" in "short hops," but has yet to show it in action.
CLICK HERE TO GET THE FOX NEWS APP
The BYD YangWang U9 will be priced around $145,000, but there are not yet any plans to export it to the U.S.