The Nevada trial for a "Dances With Wolves" actor accused of sexually abusing indigenous women and girls for more than a decade is on hold indefinitely, a state judge confirmed this week.
Nathan Chasing Horse, 46, who played Smiles a Lot in the 1990 film, has been charged with sexual assault of a minor, kidnapping, lewdness and child abuse along with accusations he runs a cult and takes underage wives.
His trial was expected to start in May, but on Wednesday, Chasing Horse's public defender Kristy Holston asked for a hold on the proceedings after they asked the state Supreme Court to toss his indictment.
Chasing Horse was arrested in January and was indicted in February. He is charged with 18 felonies.
'DANCES WITH WOLVES' ACTOR CHARGED IN NEVADA SEX ABUSE CASE AND IN CANADA FOR RAPE OF WOMEN, CHILDREN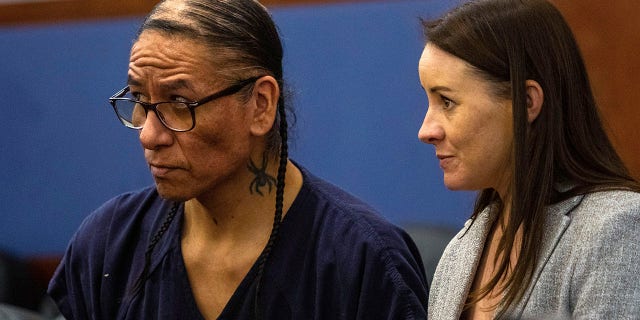 Nathan Chasing Horse's lawyer has asked the Nevada Supreme Court to dismiss his indictment.  (AP Photo/Ty O'Neil, File)
In March, he pleaded not guilty to the charges.
If his request for a dismissal is denied, a new trial date will be set, Clark County District Judge Carli Kierny said. She upheld the indictment last Friday, saying state prosecutors presented enough evidence for "a reasonable grand juror to conclude that the sexual assaults occurred."
Kierny dismissed a drug trafficking charge, saying there was no substantive testimony tying Chasing Horse to the psilocybin mushrooms investigators found while searching his home.
His lawyer is arguing that two of his alleged victims, whose allegations prompted the indictment, engaged consensually with him. Although one of the victims was 14 years old and under the age of consent, which is 16 in Nevada, when the alleged abuse began.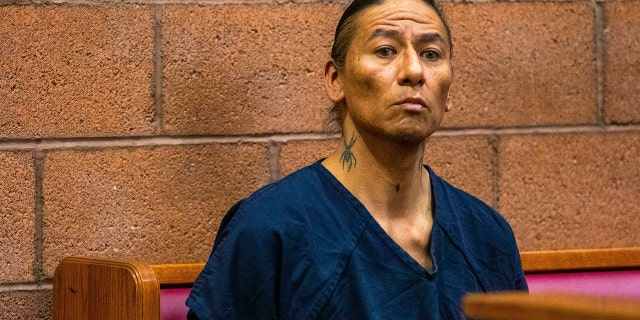 The former actor played Smiles a Lot in "Dances With Wolves."  (AP Images)
CLICK HERE TO SIGN UP FOR THE ENTERTAINMENT NEWSLETTER
Court records show authorities have identified at least four other victims in the U.S and in Canada.
He has been accused of passing himself off as a medicine man to various tribes across the country to get access to vulnerable women and girls to abuse and leading a cult that allowed him to marry underage wives starting around 20 years ago.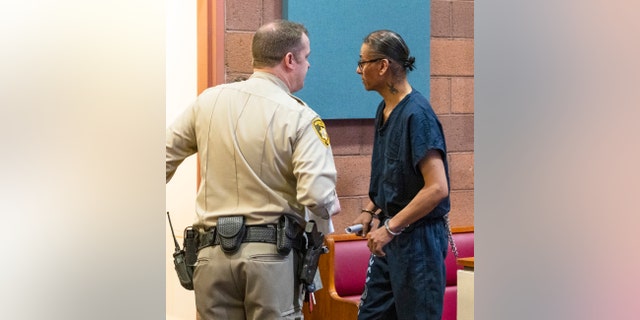 Nathan Chasing Horse faces 18 felony charges.  (AP Images)
He has been held at a county jail on $300,000 bail since January.
CLICK HERE TO GET THE FOX NEWS APP
A hearing has been set for May 10 to check on the Supreme Court's decision.
The Associated Press contributed to this report.