Special Counsel John Durham has spent decades investigating and prosecuting mob leaders to murderers. Yet, nothing could have prepared him for what unfolded this week in the House Judiciary Committee.
Long praised as a professional and apolitical prosecutor, Durham looked about as comfortable as a Benedictine monk in a strip joint. Democrats accused Durham of being a MAGA stooge and a lowlife for his report detailing the lack of professional standards and factual support leading to the Russian collusion investigation.
What Durham found was that the investigation showed an abundance of bias and a paucity of evidence.
DURHAM TESTIFIES THAT THE FBI IGNORED HILLARY CLINTON PLAN TO LINK TRUMP TO RUSSIA
It was like a Joseph Welch moment in another hearing with then-Wisconsin Republican Sen. Joe McCarthy. After McCarthy criticized a young lawyer in the office of Welch, who was chief counsel for the Army, Welch famously responded, "Until this moment, senator, I think I never really gauged your cruelty or your recklessness." He continued the exchange, adding, "Have you no sense of decency, sir, at long last?"
This is not the first moment in recent weeks that raises analogies to the McCarthy period.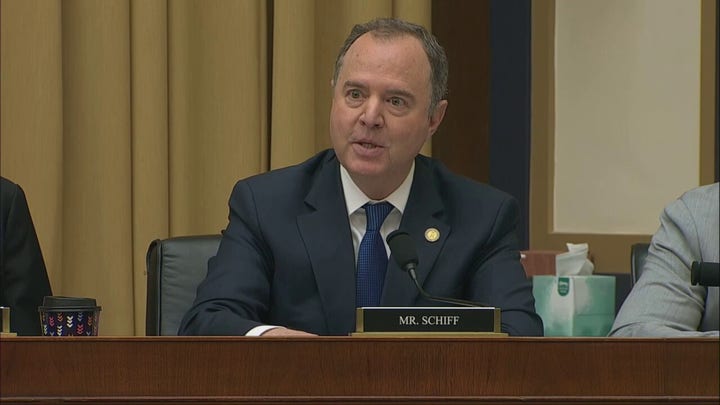 Video
I testified recently in Congress on the Twitter Files and how they suggest what I have called "censorship by surrogate" or proxy. In my testimony, I warned that the government's support of blacklists and censorship was reminiscent of the McCarthy period where the FBI targeted socialists, communists, and others. I encouraged Congress not to repeat its failures from the 1950s by turning a blind eye to such abuse.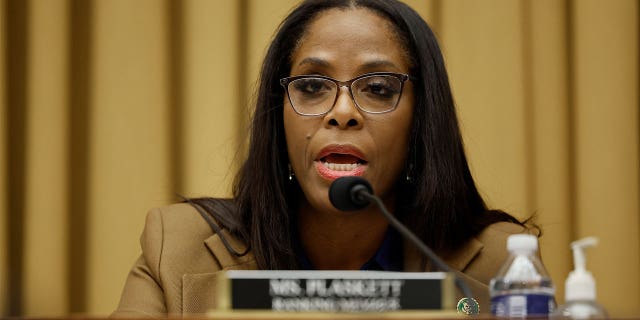 Virgin Islands Democrat Del. Stacey Plaskett attacked reporters appearing as witnesses at a previous hearing as "so-called journalists." (Chip Somodevilla/Getty Images)
Democrats have attacked experts, whistleblowers and former FBI agents who came forward to raise concerns with Congress.
Now it is Durham's turn. Rep. Ted. Lieu, D-Calif., accused a man who has served his country honestly and faithfully for decades as acting as a "political hack."
While Durham noted that no one has challenged the facts in his reports, he was labeled as a handmaiden of MAGA and one more body to throw on "the pyre."
After all, figures like Peter Strzok were fired for bias and misconduct. It was Strzok who was part of launching a full investigation within three days of an account of a comment in a pub. It was Strzok who promised his colleague and lover Lisa Page that she did not have to worry about Trump being elected: "there's no way he gets elected — but I'm afraid we can't take the risk. It's like an insurance policy in the unlikely event you die before you're 40."
CLICK HERE TO GET THE OPINION NEWSLETTER
It was Strzok who countermanded agents who wanted to close Crossfire Razor due to a lack of evidence against Michael Flynn, Trump's former National Security Adviser.
However, Strzok did what Cohen suggested. He stuck with the narrative and found a soft landing on sites like LawFare, CNN and MSNBC as an analyst. He got the parade not the pyre.
There was an obvious frustration that the attacks did not seem to matter to Durham. His North Star has remained constant in maintaining his own integrity and his reputation with "the people I respect." That clearly does not include some of these members.
CLICK HERE TO GET THE FOX NEWS APP