GMC's latest electric truck can go the distance.
The Hummer EV 3X pickup is a new trim that slots below the limited availability Edition 1 and features a longer driving range.
The 3X has the same 1,000-horsepower tri-motor drivetrain, but it comes with less standard off-road gear and rides on a 22-inch wheel and tire package that helps extend the distance it can go between charges from 329 miles to 355 miles.
The full-size truck also gets a bump in its tow rating from 7,500 pounds to 8,500 pounds and carries over the Edition 1's air suspension and four-wheel steering system with a CrabWalk model that allows it to drive diagonally at 10 degrees.
ALL-WHEEL-DRIVE HUMMER ELECTRIC BIKE READY TO ROLL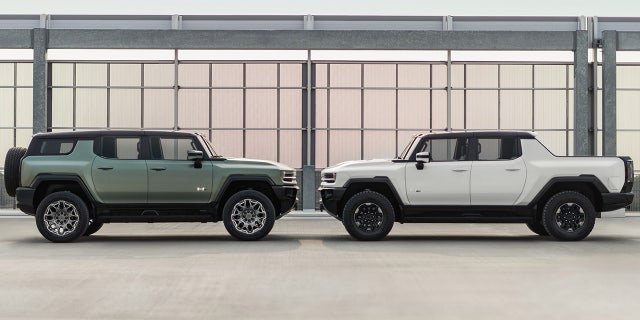 The 2024 Hummer EV SUV and pickup launched with the Edition 1 trim. (GMC)
Customers can opt for an Extreme Off-Road Package that adds 18-inch wheels with aggressively-knobby 35-inch mud terrain tires, skid plates, rocker protection and drivetrain upgrades that bring it back to near the Edition 1's specifications and drop the range and towing back down to 329 miles and 7,500 pounds.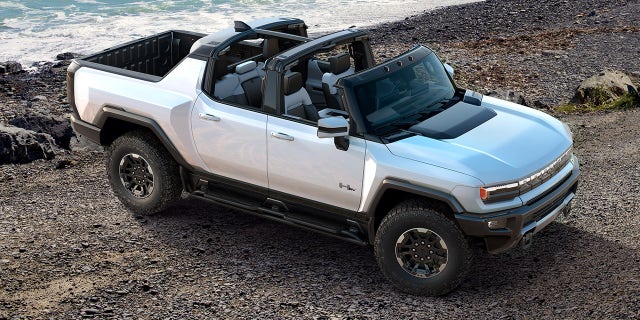 The Hummer EV pickup will have a range of 355 miles per charge when the 3X model goes on sale. (GMC)
Exact pricing for the Hummer EV 3X pickup will be released closer to when it goes on sale this fall, but it was previously advertised at $104,650 and will be followed by a 3X version of the Hummer EV SUV.
CLICK HERE TO SIGN UP FOR THE FOX NEWS AUTOS NEWSLETTER
Production of the Hummer EV SUV Edition 1 began in January, and the 3X follows the pickup's formula of making the Extreme Off-Road Package an option.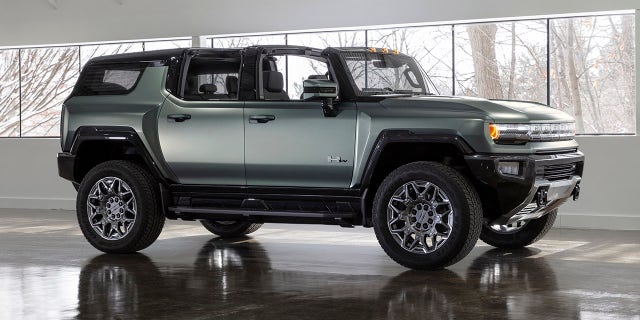 The Hummer EV SUV uses a smaller battery pack than the pickup. (GMC)
The driving range for the 830-horsepower Hummer EV SUV 3X is 314 miles per charge, due largely to having a smaller battery pack than the pickup, and is 289 miles with the Extreme Off-Road Package.
CLICK HERE TO GET THE FOX NEWS APP
GMC only delivered two Hummers during the first quarter of this year due to a recall but is planning to ramp up production in the coming months. It has than 90,000 reservations combined for the pickup and SUV.