Gov. Sarah Huckabee Sanders on Wednesday was set to sign a new bill into law that will require social media platforms to get parental permission for new user registration of minors, a bill she says will "protect kids and empower parents."
The bill, titled the Social Media Safety Act, was passed by the Arkansas Republican super-majority this spring. Once signed, the law will require any new social media user to verify their age through an independent third-party verification system, and anybody under the age of 18 would need a parent's permission to use the app.
IN ARKANSAS, TRANSGENDER BATHROOM BILL SENT TO GOV. SARAH HUCKABEE SANDERS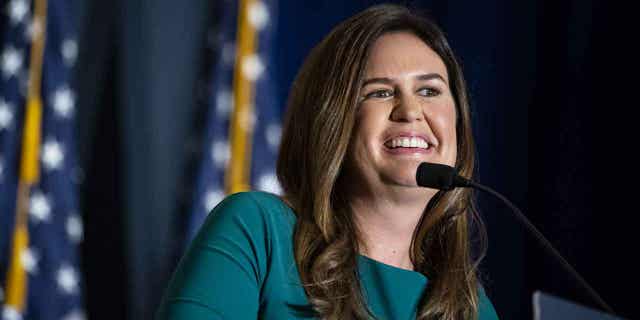 Gov. Sarah Huckabee Sanders will sign legislation on Wednesday requiring parents to approve their minors' use of major social media apps. Photographer: Al Drago/Bloomberg via Getty Images
(Al Drago/Bloomberg via Getty Images)
Gov. Sanders says she hopes the law will empower parents to help protect their children from harmful aspects of social media platforms.
"We know that social media, while it can be a great tool, and it's something a lot of us use on a daily basis and can be a great resource, can also be really dangerous for young kids. Depression, loneliness, suicide rates among teenagers have doubled since social media became so widespread," Sanders told Fox News Digital in an interview.
ARKANSAS ABORTION MONUMENT APPROVED BY STATE HOUSE, MUST BE APPROVED BY GOV. SANDERS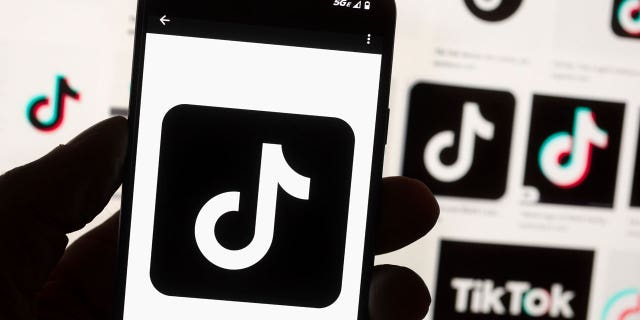 The TikTok logo is seen on a cell phone display (AP Photo/Michael Dwyer, File)
"And so our ability to help protect kids and make sure that parents are aware of what their kids are engaging I think is an important part of us, again, continue to provide as much protection for minors as possible. And that's what this legislation does and addresses," she said.
The law is targeted at the most popular platforms like TikTok, Instagram and Twitter, since it only applies to business with over $100 million in annual gross revenue.
CLICK HERE TO GET THE FOX NEWS APP
The law only applies to in-state residents, and will take effect on September 1.