Harry Belafonte has died at the age of 96.
Belafonte died Tuesday of congestive heart failure at his New York home, his wife Pamela by his side, said Paula M. Witt, of public relations firm Sunshine Sachs Morgan & Lylis.
Besides singing, Belafonte was also known for his acting and as a supporter of the civil rights movement.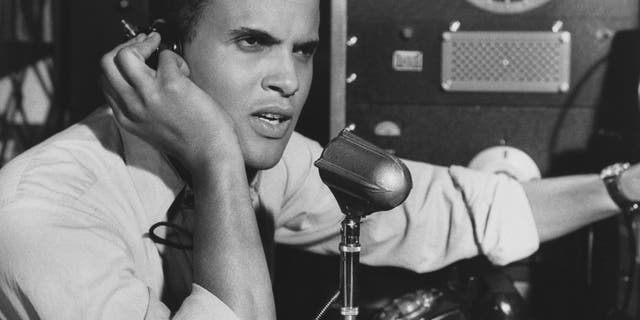 Harry Belafonte has died at age 96. (Getty Images)
"The Secretary-General and everyone at the United Nations extend their deepest condolences to the family, friends, fans, and countless admirers of Harry Belafonte," Stéphane Dujarric, Spokesman for the UN Secretary-General, said in a statement to Fox News Digital. "Beyond touching millions with his inimitable charm and charisma in music, film, and theatre, Mr. Belafonte devoted his life fighting for human rights and against injustice in all its forms. He was a fearless campaigner for civil rights and a powerful voice in the struggle against Apartheid, the fight against AIDS, and the quest to eradicate poverty."
"Mr. Belafonte was appointed a UNICEF goodwill ambassador in 1987, and over the decades set new standards for public advocacy on behalf of the world's children. With unrelenting dedication and boundless generosity, he engaged Presidents, parliamentarians, and civil society to champion UNICEF's cause," the statement added. "At this moment of sorrow, let us be inspired by his example and strive to defend the dignity and rights of every human being, everywhere."
Belafonte was also remembered by the founder of Motown.
"My friend, Harry Belafonte, was truly a man of cause, conviction and principle," Berry Gordy said in a statement to Fox News Digital. "Besides being a great entertainer, he was a major political activist during the Civil Rights movement. I still remember the day in 1968 when Harry and I marched side by side on the Poor People's March to Freedom."
"He will be missed and my sincere condolences go out to his family."
Belafonte had been a major artist since the 1950s.
He won a Tony Award in 1954 for his starring role in John Murray Anderson's "Almanac," and five years later became the first Black performer to win an Emmy for the TV special "Tonight with Harry Belafonte."
In 1954, he also co-starred with Dorothy Dandridge in the Otto Preminger-directed musical "Carmen Jones," a popular breakthrough for an all-Black cast. His 1957 film, "Island in the Sun," was banned in several Southern cities, where theater owners were threatened by the Ku Klux Klan because of the film's interracial romance between Belafonte and Joan Fontaine.
CLICK HERE TO SIGN UP FOR THE ENTERTAINMENT NEWSLETTER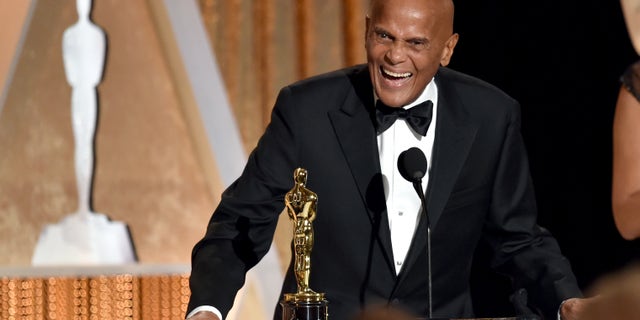 The musician was known for his songs such as "Day-O" and "Jamaica Farewell." (Getty Images)
The 1950s singer was known for songs such as "Day-O" and "Jamaica Farewell." He released his debut album in 1954 and his second album, "Belafonte" reached the top spot on the Billboard album chart just two years later.
His third album, "Calypso," proved to be his most successful and was the first album by a solo performer to sell more than a million copies in the United States.
Belafonte was married three times, most recently to photographer Pamela Frank, and had four children.
In addition to his wife, Belafonte is survived by his children Adrienne Belafonte Biesemeyer, Shari Belafonte, Gina Belafonte and David Belafonte; two stepchildren, Sarah Frank and Lindsey Frank; and eight grandchildren.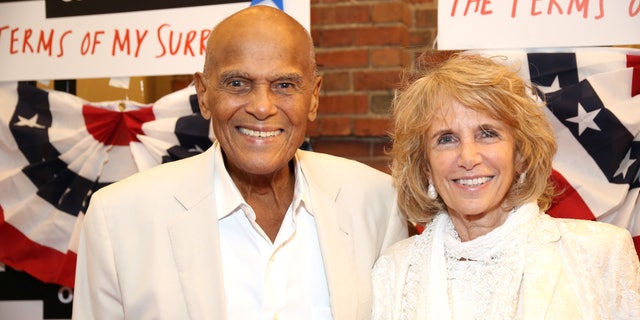 Harry Belafonte is survived by his wife Pamela Frank, his four children, two stepchildren, and eight grandchildren. (Walter McBride/WireImage)
Over the years, the singer and actor battled prostate cancer. After recovering, he went on to lecture about the disease in order to help spread awareness.
He had hoped speaking about it would help "improve" other people's experience with cancer. "For a long time, I had watched people speak about cancer in varying degrees of misinformation," he said, according to The Los Angeles Times.
CLICK HERE TO GET THE FOX NEWS APP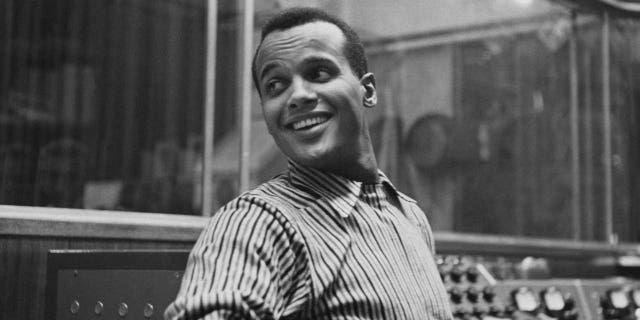 Harry Belafonte also had a successful acting career. (Getty Images)
The Associated Press contributed to this report.