Bryan Kohberger, the former Washington Ph.D. student accused of murdering four undergrad students at a neighboring university across state lines in Idaho, has a new addition to his defense team.
Elisa Massoth, a Payette-based defense attorney who once attended the same school as the four victims, is certified to defend death penalty cases and filed a notice of appearance with the Second Judicial District Court Tuesday.
Kohberger faces four counts of first-degree murder and a charge of felony burglary in the November 2022 stabbing deaths of Kaylee Goncalves, Madison Mogen, Xana Kernodle and Ethan Chapin in a rental house on the edge of the University of Idaho campus.
The students were killed around 4 a.m., according to court documents – each of them stabbed multiple times with a large knife. Kohberger was attending Washington State University, less than 10 miles away, in pursuit of a Ph.D. in criminology.
SLAIN IDAHO STUDENTS TO RECEIVE POSTHUMOUS HONORS AT SPRING COMMENCEMENT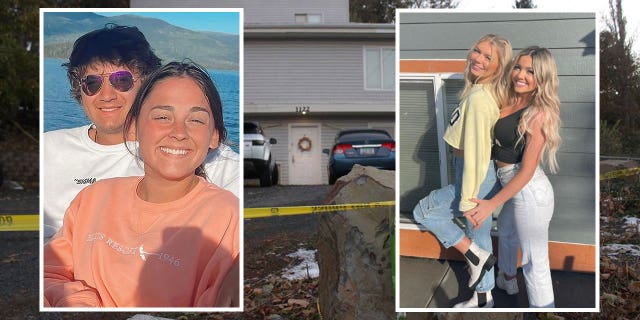 A split photo showing the crime scene and the victims, from left to right, University of Idaho students Ethan Chapin, 20; Xana Kernodle, 20; Madison Mogen, 21; and Kaylee Goncalves, 21. (Angela Palermo/Idaho Statesman/Tribune News Service via Getty Images/Instagram/@kayleegoncalves)
Massoth claims on her website to be "one of the top criminal defense lawyers in Idaho."
One of her previous cases includes the overturning of a conviction for a man accused of attempted murder and kidnapping. The case appeared on "America's Most Wanted," and he received four consecutive life sentences plus 50 years, according to the National Registry of Exonerations.
WATCH: Idaho murders suspect Bryan Kohberger stopped by WSU police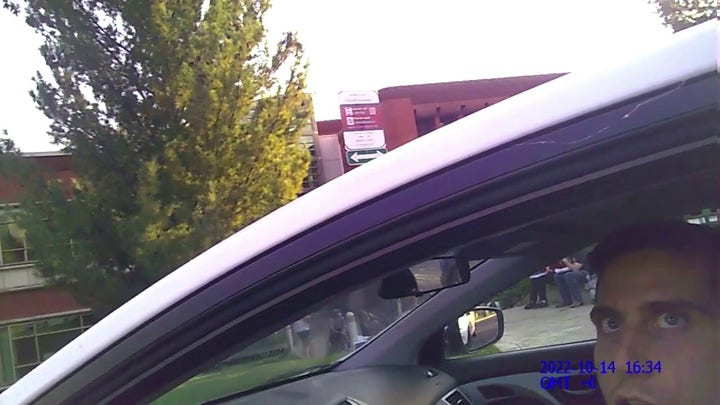 Video
However, Massoth, on appeal, convinced that court that the witness had mistakenly identified her client.
Edwina Elcox, a Boise-based criminal defense attorney who previously represented Lori Vallow and is not connected to Kohberger's case, said Massoth has a strong reputation opposing "the might of the government" in Idaho courts.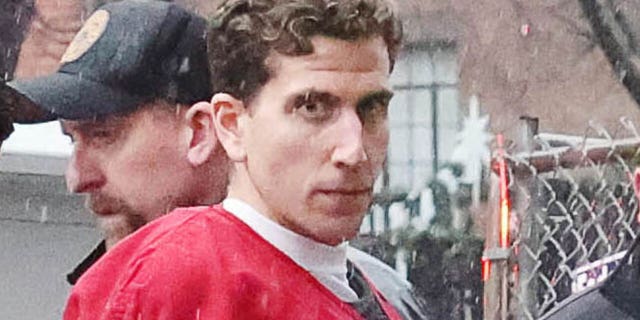 Bryan Kohberger arrives at Monroe County Courthouse in Pennsylvania in advance of highly anticipated extradition hearing. He is charged with the murders of four University of Idaho students. (The Image Direct for Fox News Digital)
IDAHO MURDERS: ETHAN CHAPIN'S PARENTS BREAK SILENCE ON LAST TIME THEY SAW SON
"She is an excellent, highly respected criminal defense attorney," she told Fox News Digital. "I have the utmost confidence in her ability to provide Bryan Kohberger an outstanding defense."
Massoth joins Kohberger's defense shortly after Latah County Prosecutor Bill Thompson called in backup from the Idaho Attorney General's Office, bringing in two high-powered assistant attorney generals from Boise.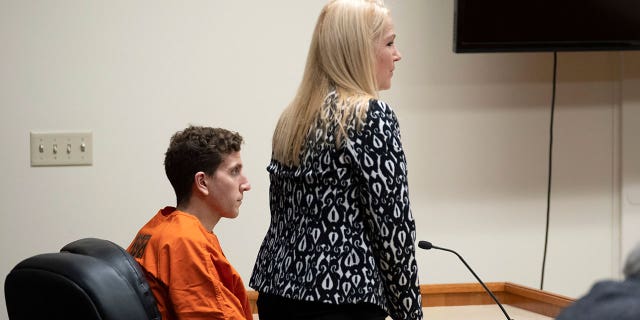 Bryan Kohberger, left, who is accused of killing four University of Idaho students in November 2022, looks on as his attorney, public defender Anne Taylor, right, speaks during a hearing in Latah County District Court, Thursday, Jan. 5, 2023, in Moscow, Idaho. (AP Photo/Ted S. Warren, Pool)
Jeff Nye, chief of the state's criminal law division who has handled murder cases in the past, and Ingrid Batey, the state's lead deputy attorney general for special prosecutions, will assist Thompson's office with Kohberger's prosecution.
Thompson asked the court for their "expertise" and "the additional resources" their office could provide. The request was granted that same day by District Judge John Judge, court records show.
Kohberger has not yet entered a plea, but his former public defender, who represented him in Pennsylvania until he waived extradition to Idaho, said the 28-year-old expects to be exonerated.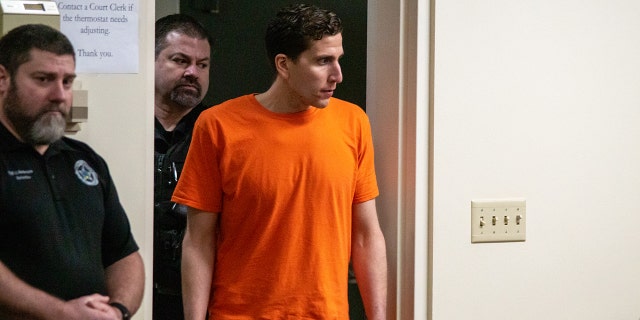 Bryan Kohberger enters a courtroom in Moscow, Idaho, Jan. 12, 2023 for a status hearing. The accused murderer waived his right to a quick preliminary hearing and will appear in court again on June 26. (Kai Eiselein/Pool)
Kohberger is due in court for a scheduling conference on May 22. His preliminary hearing, where he plans to challenge the evidence police used to arrest him, is scheduled for the week of June 26.
A handful of other new documents filed in the case were also made public Tuesday evening, including a motion to reconsider the judge's decision to cancel a motion hearing on an appeal of Magistrate Judge Megan Marshall's restrictive gag order.
CLICK HERE TO GET THE FOX NEWS APP
The victims will receive posthumous honors at the University of Idaho's 2023 Spring Commencement Saturday.