A trove of documents that were in the possession of disgraced financier and convicted pedophile Jeffrey Epstein reportedly show he interacted with people who included a former Israeli prime minister, a former treasury secretary, other high-powered financiers and Woody Allen.
The documents revealed Epstein's scheduled meetings with former Treasury Secretary and Harvard President Emeritus Lawrence Summers, billionaire LinkedIn founder Reid Hoffman, former Israeli Prime Minister Ehud Barak, Apollo Global Management co-founder Leon Black and others, according to The Wall Street Journal.
The thousands of pages detailing Epstein's emails and schedules were reportedly from 2013 to 2017, which encompasses a period after Epstein was jailed in 2008 after pleading guilty to charges of solicitation, including soliciting a minor.
The Journal noted it was unable to prove if all the scheduled meetings with powerful figures occurred or what their purpose was, but that the majority of people reporters spoke to said they met with Epstein for donations or to make powerful connections.
EPSTEIN'S PRIVATE CALENDAR REVEALS PLANNED MEETINGS WITH OBAMA ADMIN OFFICIAL, CIA CHIEF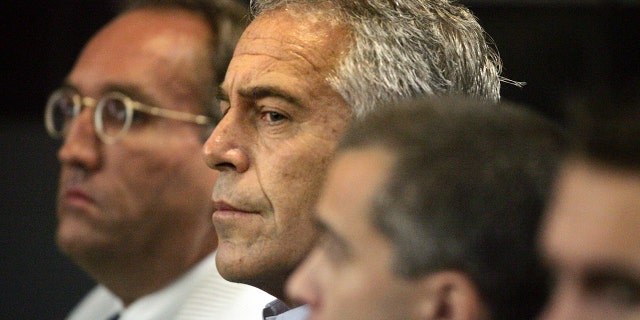 Jeffrey Epstein appears in court in West Palm Beach, Fla., on July 30, 2008. (Uma Sanghvi/Palm Beach Post via AP, File)
Summers, who served as treasury secretary under former President Bill Clinton from 1999 to 2001, reportedly sought out Epstein's "small-scale philanthropy advice" in April 2014 for his attempt to raise $1 million for an online poetry project his wife Elisa New, a Harvard American literature professor, was working on.
The two subsequently met for dinner in Cambridge, Massachusetts, and they continued to meet even after Harvard University stopped accepting Epstein's donations, according to the Journal. Tax records reported by the outlet indicate an Epstein-linked nonprofit donated $110,000 to New's poetry nonprofit in 2016.
GHISLAINE MAXWELL SAYS SHE BELIEVES JEFFREY EPSTEIN WAS 'MURDERED' IN POST-CONVICTION PRISON INTERVIEW: REPORT
A spokesperson for the couple told the Journal that Summers "deeply regrets being in contact with Epstein after his conviction," and that his wife's nonprofit "regrets accepting funding from Epstein" and that it made a donation "exceeding the amount received, to a group working against sex trafficking." Neither Summers nor New immediately responded to Fox News Digital's request for comment.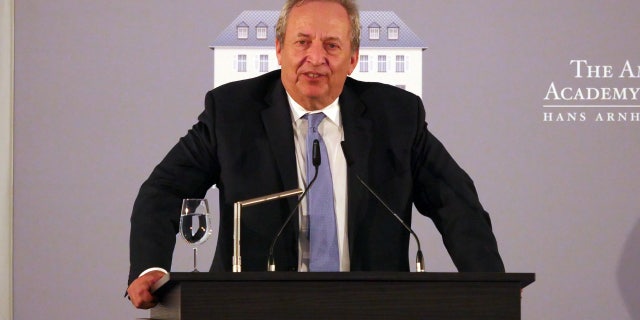 Larry Summers speaks during the 2017 Henry A. Kissinger Prize presentation at the American Academy in Berlin on June 20, 2017. (Chad Buchanan via Getty Images)
Billionaire internet entrepreneur and LinkedIn co-founder Hoffman once visited Epstein's Caribbean island Little St. James and planned to stay at his New York City townhouse in 2014, according to the outlet. Hoffman reportedly attempted to raise money for the Massachusetts Institute of Technology with Joi Ito, who was serving at the time as media lab director at the school.
"Reid attended a few fundraising events at my request, including one trip to Little St. James, after I confirmed to Reid that Mr. Epstein had been an approved donor target for MIT in accordance with university rules and regulations," Ito told the Journal.
VIRGINIA GIUFFRE WON'T 'REMAIN SILENT' ON PRINCE ANDREW SEXUAL ABUSE ALLEGATIONS ONCE GAG ORDER LIFTS: LAWYER
After Epstein's arrest in 2019, Ito apologized for accepting any of Epstein's money and resigned from his position at MIT Media Lab. The school subsequently donated $850,000 to nonprofits that aid sexual abuse survivors.
Hoffman apologized for the meeting in an email to the Journal.
"It gnaws at me that, by lending my association, I helped his reputation and thus delayed justice for his survivors," he wrote. "While I relied on MIT's endorsement, ultimately I made the mistake, and I am sorry for my personal misjudgment." Fox News Digital has reached out to Hoffman for further comment.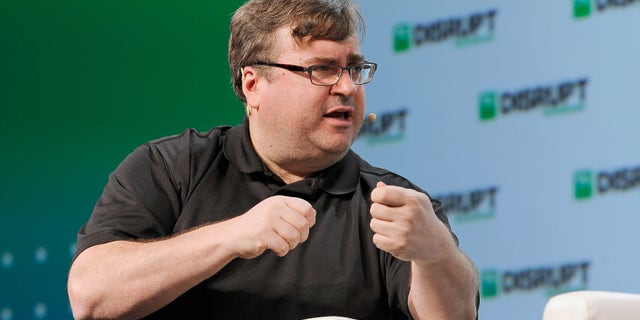 Reid Hoffman, a founder and former executive chairman of LinkedIn, speaks at the Moscone Center in San Francisco on Sept. 6, 2018. (Steve Jennings/Getty Images for TechCrunch)
Actor and director Allen was scheduled to meet with Epstein nearly every month in 2014 and 2015, according to the outlet, and the financier invited him regularly to dinner parties at his home in New York City, where they were neighbors. A spokesperson for Allen maintained to the outlet that the filmmaker never had a business meeting with Epstein and that the dinner parties always included other guests.
The documents also reportedly showed former Israeli Prime Minister Barak's dozens of flights on Epstein's private jet and visits to his mansions.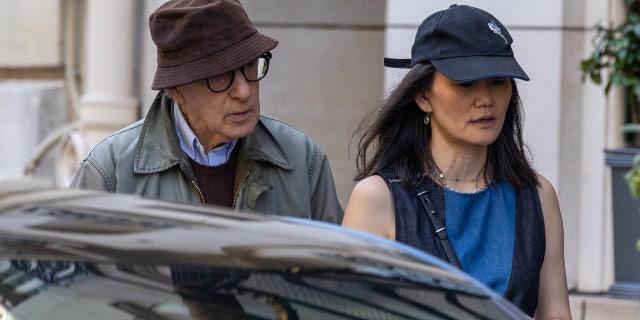 Director Woody Allen and wife Soon-Yi Previn are seen in Paris on Oct. 27, 2022. (Marc Piasecki via Getty Images)
"In retrospect, [Epstein] seems to be a terrible version of Dr. Jekyll and Mr. Hyde, but at the time seemed to be an intelligent person, socially well-connected and of wide areas of interest, from science to geopolitics," Barak told the outlet.
GHISLAINE MAXWELL MOUNTS $10M APPEAL AGAINST 20-YEAR SEX TRAFFICKING SENTENCE: REPORT
"I flew only twice on his airplane, together with my wife and Israeli security detail," the former Israeli prime minister said. "I never participated in any party or any other improper event around [Epstein] and never met him with girls or minors or even adult women in improper context or behavior."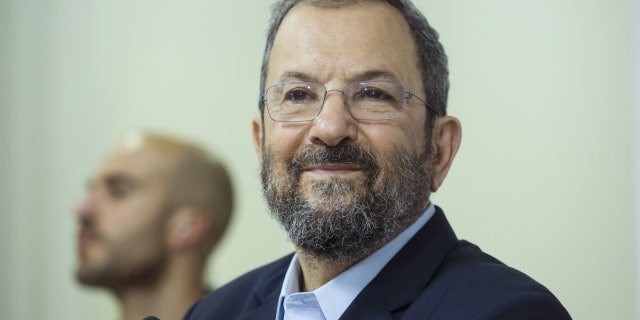 Former Israeli Prime Minister Ehud Barak appears at a press conference in Tel Aviv, Israel, on July 25, 2019. (Amir Levy/Getty Images)
Others named in the newly revealed trove of scheduled Epstein meetings include philanthropy adviser Barnaby Marsh, and hedge fund billionaire Glenn Dubin and his wife and Norwegian diplomat Terje Rød-Larsen, all of whom have distanced themselves from Epstein. Apollo Global Management co-founder Black declined to comment to the outlet.
CLICK HERE TO GET THE FOX NEWS APP
The latest revelation about Epstein's personal documents follows a Wall Street Journal report that showed his correspondence with figures who included current CIA Director William Burns, Bard College President Leon Botstein, Obama White House counsel Kathryn Ruemmler and professor Noam Chomsky.
Epstein was found dead in his New York City jail cell in 2019 while awaiting a trial on sex trafficking charges.