Jeremy Renner broke over 30 bones, popped his eye out of his head and completely crushed his chest in a snowplow accident just over three months ago.
He's said several times that he and the people close to him feared he wouldn't survive his severe injuries, but last night he made his first red carpet appearance since the accident – and he managed to walk the carpet, too.
The event was the premiere of his Disney+ show, "Rennervations," which is available for streaming today. Renner even had a very special guest, his 10-year-old daughter Ava. The two matched as they walked hand-in-hand down the carpet. Renner wore a blue suit, and Ava complemented him in a blue dress.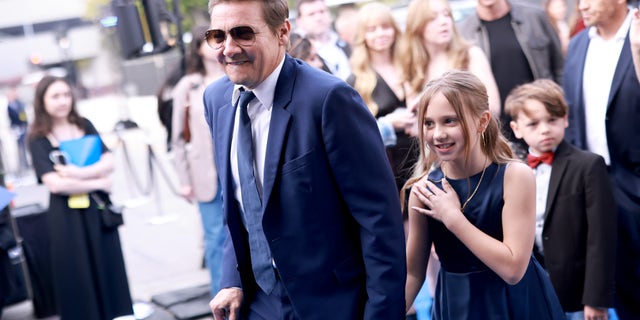 Jeremy Renner and his daughter Ava Berlin Renner attend the Los Angeles premiere of Disney+'s original series "Rennervations." (Matt Winkelmeyer/GA/The Hollywood Reporter via Getty Images)
Renner and a few other people behind the show, including his best friend, Rory Millikin, sat down to speak with Jimmy Kimmel in a panel that took place after the first episode was shown.
As Renner made his entrance to the panel, zipping down the aisle of the theater on a scooter, Kimmel was heard joking, "What's with the scooter, did something happen?"
JEREMY RENNER REVEALS NEW SHOW WAS 'DRIVING FORCE' IN RECOVERY AFTER NEAR-FATAL SNOWPLOW ACCIDENT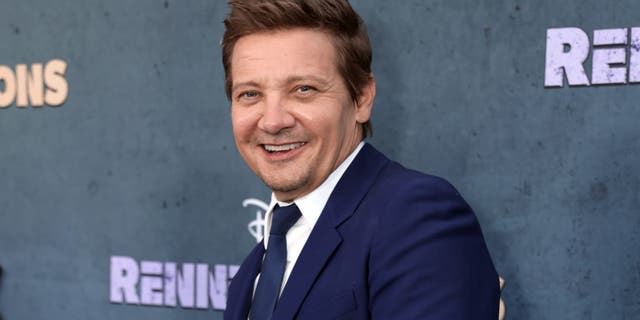 Jeremy Renner smiles at his first red carpet appearance since his accident. (Anna Webber)
After he got settled in his chair with his cane, which he used to walk the red carpet, he said, "I'm so excited to see you, be on the show, be among the living, man, it's pretty awesome, right?"
Video
Later, Kimmel asked Renner about his accident, joking that he got hit by a Porta Potty, and the "Avengers" star replied, "It's a snowcat, and it's a necessity actually on the property because we've got so much snow up there. My mom wants to have a big old party and light it on fire… the thing's amazing, it's a necessity, it's how we get to the house in these giant snowstorms, I just got to learn to drive it better."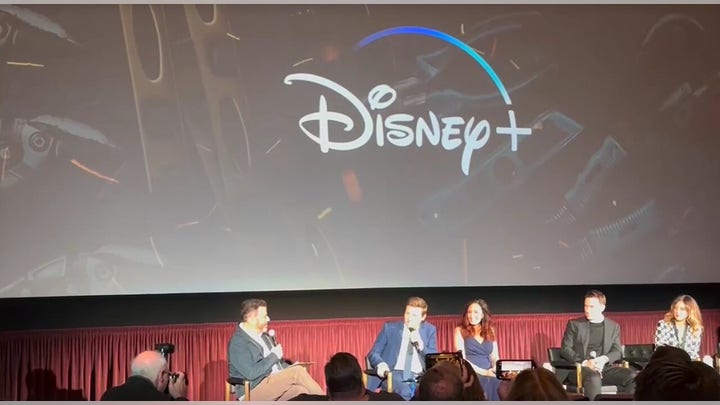 Video
Much of the panel was dedicated to the show, which is clearly a major passion project for Renner, but they did touch a bit more on the accident later in the discussion.
Kimmel told the actor that if he'd been in his position, he'd complain constantly and "never get out of bed," but that his recovery has been "remarkable."
JEREMY RENNER USES ELECTRIC WHEELCHAIR AT THEME PARK WHILE RECOVERING FROM TRAUMATIC SNOWPLOW ACCIDENT
"It's easy to do when you have the love and support that I have," Renner responded. "Doing it alone would have been impossible. A lot of people, some are here, were a part of saving my life and keep me alive to breathe and move through."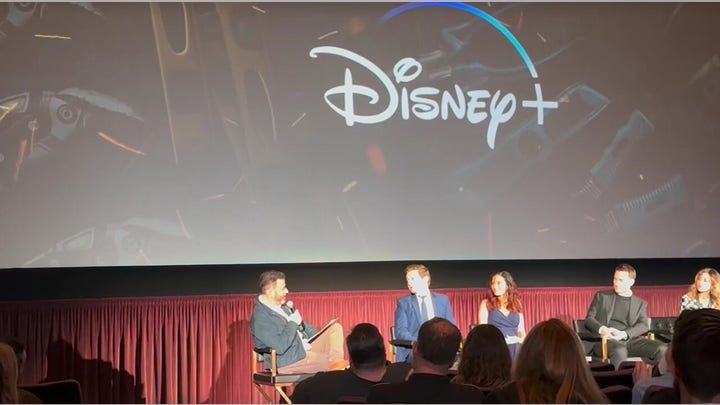 Video
"It took a lot of people," he continued. "It starts with my family, my daughter, then a big part of my recovery was this show, it set a big milestone for me to get better, to make sure that all our hard work was not for naught… For me to run my damn self over, well, there's no alternative."
He continued, "For me, it was easy, I had somewhere to go, somewhere to point, and I had a lot of love, man."
CLICK HERE TO SIGN UP FOR THE ENTERTAINMENT NEWSLETTER
After the audience erupted in applause, he laughed and said, "I don't know why, I just feel like I don't deserve it. I feel like I'm kind of a jerk half the time, but somehow, someway…"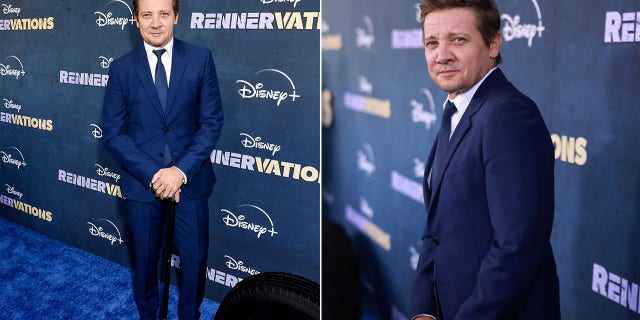 Jeremy Renner arrives at the premiere of his new show, "Rennervations." (Gilbert Flores/ Matt Winkelmeyer/GA )
His friend and costar Millikin added that Renner is "a very quiet and private person, and people don't get to see what a huge heart he has."
CLICK HERE TO GET THE FOX NEWS APP
He said that's why so many people rallied around him after the accident, because "he's worth it, he doesn't understand how worth it that he really is."