Katie Holmes shared her thoughts on avoiding being typecast after rising to fame as a teenager on "Dawson's Creek."
The 44-year-old actress was 18 when she was cast in her breakthrough role as Joey Potter on the hit teen drama in 1998. After the series concluded its sixth and final season in 2003, she resisted being "boxed" into certain acting roles throughout her career, Holmes told Glamour magazine.
"I didn't want to be the sexy young thing. I am not sexy. I used to have a friend of mine come to all my photo shoots to make sure that they didn't try to make me that way," the Ohio native said.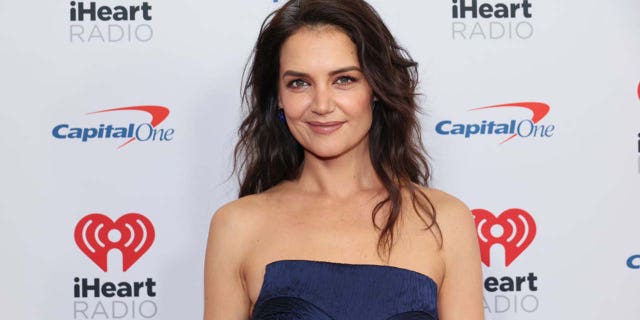 Katie Holmes opened up about fighting back against being typecast as a "sexy young thing" after "Dawson's Creek." (Dia Dipasupil/Getty Images)
Holmes admitted there was some pressure for her to play the "sexy young thing" after "Dawson's Creek" ended.
WHERE KATIE HOLMES, MICHELLE WILLIAMS AND OTHER DAWSON'S CREEK STARS ARE 25 YEARS LATER
"Yeah, I guess I just wanted to be an actor," she told the outlet.
The "Batman Begins" star explained she "really appreciated the writing" on the show, which she felt captured some of her own emotions and struggles at the time.
"I felt like, as a teenager, I had so many different feelings, trying to go from being a girl to a woman," she said.
"And I felt like [creator Kevin Williamson] had this way of putting words to those feelings. So, for me, playing that role, I was like, 'Oh, that's what that means. Oh, I get that.' I loved doing it. It was a really fun, profound experience."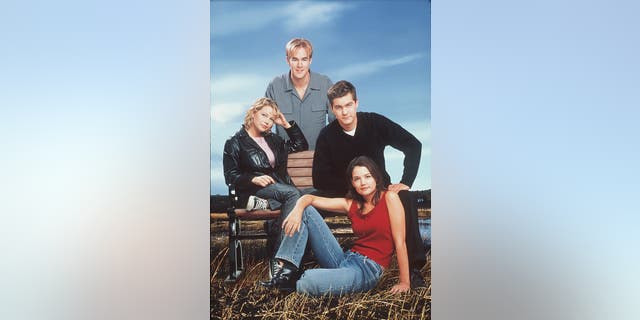 The actress, who rose to fame at the age of 18 on the teen drama, told Glamour that she is "not sexy." (Columbia/TriStar International Television. A Sony Pictures Entertainment Company.)
The "Thank You For Smoking" actress is now the mother of a teenage girl herself. She shares 16-year-old Suri Cruise with her ex-husband Tom Cruise, 60.
During her interview with Glamour, Holmes joked about seeing Suri and her friends wearing fashions similar to styles she sported as a teenager.
"I think the '90s style is exactly back," she said. "Makes me feel old. We lived through that already. My mom says she should have saved things. I should have saved things."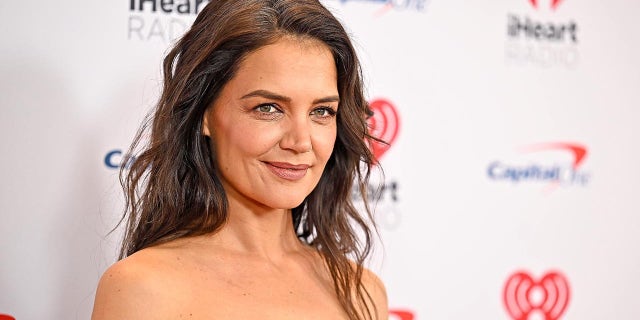 Katie Holmes attends the iHeartRadio Z100's Jingle Ball 2022 at Madison Square Garden Dec. 9, 2022, in New York, N.Y.  (Dave Kotinsky/Getty Images for iHeartRadio)
Holmes explained that she makes it a priority to shield her daughter from the intense media scrutiny and public attention that comes with being the child of famous parents.
"What has been really important for me with my daughter, because she was so visible at a young age, is I really like to protect her," Holmes said. "I'm very grateful to be a parent, to be her parent. She's an incredible person."
CLICK HERE TO SIGN UP FOR THE ENTERTAINMENT NEWSLETTER
In 2016, Holmes made her directorial debut with the drama "All We Had," which she dedicated to her daughter. Suri was featured in Holmes' last two directorial projects, including the 2022 romantic drama "Alone Together" and the upcoming "Rare Objects."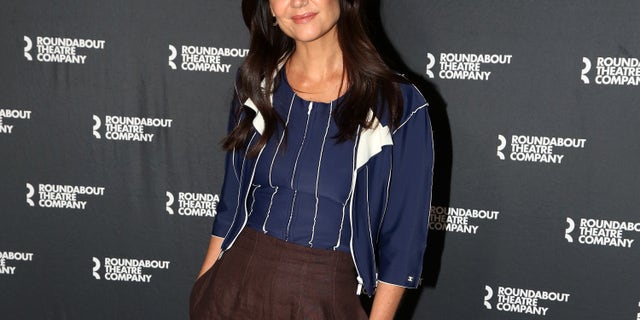 Holmes' third directorial outing, "Rare Objects," which features vocals from Suri, will be released April 14. (Bruce Glikas/Getty Images)
The teenager sang a cover of "Blue Moon" that played over the opening credits of "Alone Together" and contributed vocals to "Rare Objects," which was also dedicated to her.
"I hope she always does something on my films," Holmes told Glamour. "I always ask her. But both of those experiences came out of the same sense of what I love about our industry, which is, you have these projects, and you become a family with people.
CLICK HERE TO GET THE FOX NEWS APP
"And it's this safe, beautiful, creative space," she added. "So it comes out of love for me to include someone who I love dearly. That's how I like to work. I like to have that kind of feeling. It was very meaningful to me to have her there because she's my heart."