An NBC meteorologist suggested Sunday that the United Nations' prediction that extreme heat could make certain U.S. areas in the south unlivable for humans in the future is "probably closer than you might think."
During a discussion about the extreme heat waves expected to impact parts of the U.S. this summer, NBC meteorologist Angie Lassman cited a controversial 2022 U.N. climate report claiming that rising temperatures in the U.S. will make parts of Georgia, Alabama, Louisiana and California "less suitable" for human habitation by 2070.
"The human body simply can't handle these levels of heat and will go into heat stress," guest host Joe Fryer said on NBC's "Sunday Today." "With much of the country and the world experiencing these record temps, at what point do certain areas just simply become uninhabitable for humans?"
UN REPORT PREDICTING CLIMATE CATASTROPHE IN 2023 MET WITH MOCKERY: 'EVERY SINGLE PREDICTION' HAS BEEN 'WRONG'
"This all means climate migration, people in the hottest areas with the most vulnerable populations moving to avoid the heat and drought conditions," Lassman continued. "That of course, will put pressure on the cities and towns they move to and the heat [is] projected to cause this ripple effect this century."
"The clock is ticking," Fryer replied.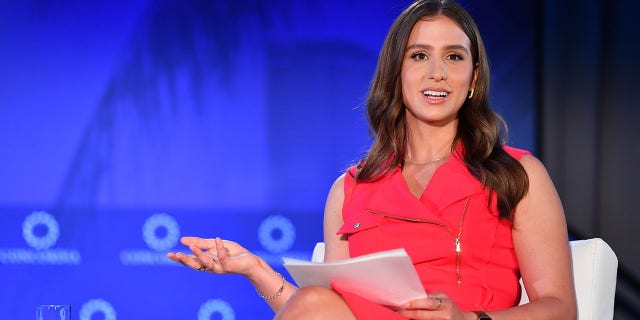 NBC meteorologist Angie Lassman. ((Photo by Jason Koerner/Getty Images for Concordia Summit))
The study in question, released in October 2022 by the United Nations and the Red Cross, predicted that by 2070, rising temperatures could make climate conditions in certain areas of the world "warmer than conditions deemed suitable for human life to flourish." The study also claimed that cutting down on greenhouse gasses could reduce the number of people affected by up to 50%.