A cultural expert and psychologist is concerned about an empathy dip among the American public and found it no more clearly illustrated amid hateful comments online directed at the victims of a submersible which imploded on its journey to view the Titanic wreckage.
The Titan submersible OceanGate that has been charging tourists around $250,000 each to ride in is operated by an inexpensive video game controller, its CEO revealed in a video interview last year. The OceanGate's Titan imploded, killing its five passengers; its debris field was found 1,600 feet from the Titanic wreckage.
The victims were Suleman Dawood, Shahzada Dawood, Stockton Rush, Paul-Henry Nargeolet and Hamish Harding. Harding, a British millionaire, was known for his exploratory escapades across the globe.
SPIKE IN TEEN DEPRESSION ALIGNS WITH RISE OF SOCIAL MEDIA, NEW POLL SUGGESTS: 'IT'S NOT GOING ANYWHERE'
She referred to a feature such as "fast-scrolling" on social media, meaning flipping through reels, videos and images on recommended pages tailored for a user's interests, as a recipe for disaster.
SURGEON GENERAL RELEASES ADVISORY CALLING FOR IMPROVED SOCIAL CONNECTION
"And when you're fast scrolling [on social media], you're disconnecting from your feelings, you're disconnecting from the part of you that has empathy for another person, even well-intentioned people," she said. "If you're scrolling fast enough and you're not disconnecting from what actually happened, you would find something funny, and then you'd scroll on to the next thing [without processing it]."
She added it activated some people's fight or flight centers, in particular those who are experiencing anxiety and constant worry.
THE HEALTH BENEFITS OF TAKING RISKS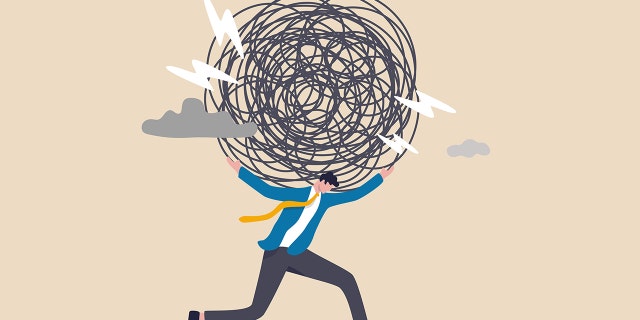 Psychologist Michelle Solomon says strategic risks are important for building self-esteem.  (Adobe Stock)
"[P]eople that are afraid to take that risk or to do something outside of their comfort zone [this story was of particular interest]. But it's really important to remind people that, with anything, there's always a potential that something bad could happen. But that doesn't mean that you stop taking risk. It doesn't mean that you stop doing things that could potentially be exciting. This was just a really tragic incident," she said.
Fox News' David Rutz, Greg Norman, Lawrence Richard and Bradford Betz, contributed to this report.