A Reddit user was lambasted on the social media platform after asking others if she would be in the wrong for skipping her mother's upcoming wedding after winning tickets to a Taylor Swift concert.
"My mom is getting remarried (my birth father passed away a while ago)," wrote Redditor "jessieebu" in a Monday, May 8 post on Reddit's "Am I the A–hole" (AITA) subreddit.
The Reddit writer said she does not like the man her mother is marrying — but prior to winning the tickets, she'd planned on going to the wedding.
CALIFORNIA-BASED PUPPIES NAMED FOR POP STAR TAYLOR SWIFT ARE UP FOR ADOPTION: 'FEARLESS' FAMILY
"A few weeks ago I won Taylor Swift tickets on the radio for the same day as her wedding," she said. "I made the decision to go to the concert over the wedding, and I told her this, and she is very upset — she has not spoken to me since."
The Redditor also said, "I love my mother and feel bad missing her wedding," but added that she assumed that her mother "would understand due to the circumstances."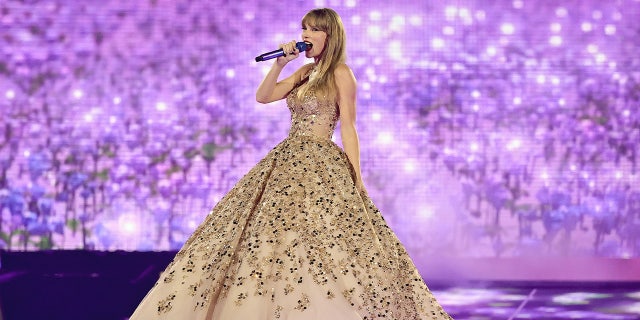 Taylor Swift performs onstage during the Taylor Swift "The Eras Tour" at NRG Stadium on April 21, 2023, in Houston, Texas. A Reddit user wants to skip her own mother's wedding after winning concert tickets to see Taylor Swift.  (Bob Levey/TAS23/Getty Images for TAS Rights Management)
"I feel like seeing Taylor Swift is a once-in-a-lifetime experience that I do not want to miss," she said.
Jessieebu added that prior to winning the tickets, she had "made it very clear" to her mother that she was "not OK with the marriage," but indicated to her that she would attend the wedding anyway.
REDDIT MARRIAGE DRAMA ENSUES AS WIFE SHOWS UP UNINVITED AT HUSBAND'S DOC APPOINTMENT: 'UNREAL'
"But then I won the tickets, and things changed," she wrote.
"So, AITA for choosing the concert over the wedding?"
Fox News Digital reached out to the Redditor for further comment.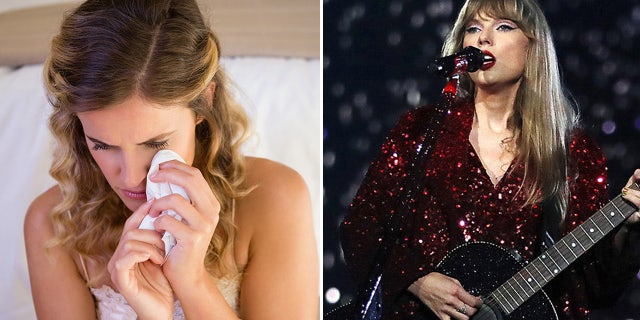 A woman on Reddit (not pictured) defended her decision to attend a Taylor Swift concert by noting that seeing Swift could be a "once-in-a-lifetime experience" — even though it would upset her mother.  (iStock/Getty Images)
On the AITA subreddit, people can reply to posts and indicate the poster is "NTA" ("Not the A–hole"), "YTA" ("You're the A–hole"), "NAH" ("No A–holes Here") or "ESH" ("Everyone Sucks Here").
Users can "upvote" responses they think are helpful and "downvote" ones that are not.
TAYLOR SWIFT QUIZ! HOW WELL DO YOU KNOW THE FAMOUS POP MUSICIAN?
The majority of the more than 2,600 replies to the post felt jessieebu was "YTA" — and the AITA subreddit even tagged the post overall as "A–hole."
"YTA. You chose Taylor Swift over your mom? Weird," wrote one Reddit user, "needtoknowbasis92," in the top-upvoted comment.
"YTA. Even Taylor Swift wouldn't want you to miss your mother's wedding to go to her concert," said Redditor "loveburts" in another top comment.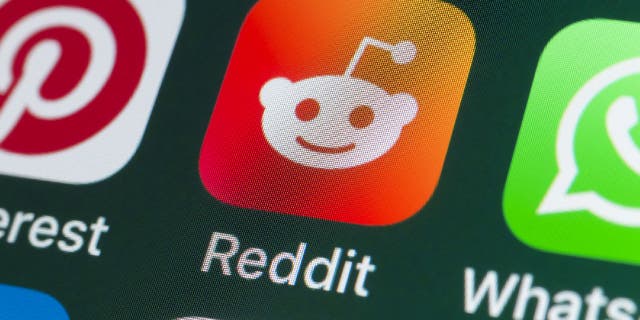 Reddit users largely disagreed with user "jessieebu," who said she wanted to go to a concert instead of her own mother's wedding.  (iStock)
Some Reddit users questioned why jessieebu would not simply sell the tickets and purchase others for another night on the tour.
Taylor Swift is currently on "The Eras Tour," appearing multiple nights in each city, says her website.
REDDIT USER SAID HE CONTACTED HIS WIFE'S BOSS ABOUT HER LONG WORK HOURS, PUTTING HIM IN THE DOGHOUSE
Jessieebu replied that this would not be possible, as she had to accept the tickets or forfeit them as part of the sweepstakes.
While most Redditors who replied to the post said that jessieebu was in the wrong for wanting to skip her mother's wedding, one person offered an alternative take on the situation.
"Unpopular opinion, but I'm gonna say NTA," wrote a Reddit user by the name of "this-just-sucks."
"The concert isn't the issue — from my perspective, it's more of an excuse not to go to the wedding (and do something else that occupies your mind and feels personally purposeful)," said the user.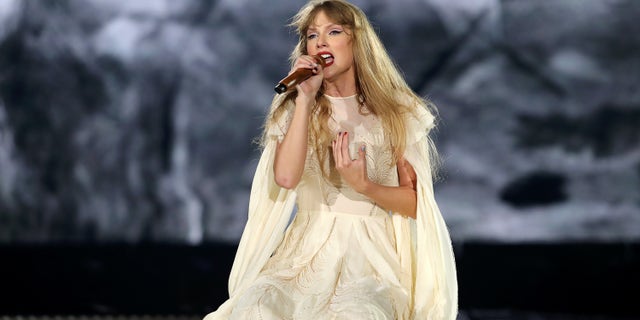 Taylor Swift's current "The Eras Tour" features songs from throughout her career. (Bob Levey/TAS23)
That commenter explained that his or her own mother had married someone the person "intensely disliked" — and that the dislike was mutual.
"Luckily (?) I wasn't even invited, even though I had still been living with her at the time, and she even tried to avoid telling me about the wedding at all, 'so I wouldn't get upset,'" wrote this-just-sucks about the situation.
"This whole period of my life is obviously one of the reasons I regularly attend therapy," the user said.
CLICK HERE TO GET THE FOX NEWS APP
"I hope you will, at least one day, have a sincere conversation with your mother about all this," the same Reddit writer said. "And perhaps, that she will realize, in time, that a husband [whom] your children have a big issue with usually isn't the right choice."
The situation is a "very complicated issue," this-just-sucks also said, and "not all people on Reddit know the pain this kind of relationship can inflict on you."
CLICK HERE TO SIGN UP FOR OUR LIFESTYLE NEWSLETTER
"Do what's best for your mental health," the same commenter added.
"We do not need to always accommodate everyone around us, especially if it isn't a mutual thing."