Actress Carrie Fisher will be posthumously honored with a star on the Hollywood Walk of Fame during a ceremony on May 4, also known as Star Wars Day.
Fisher, who passed away in December 2016 after suffering a heart attack, portrayed Princess Leia in the "Star Wars" franchise spanning nearly 40 years.
The Hollywood Chamber of Commerce will unveil Fisher's star — the 2,754th star on the Hollywood Walk of Fame in the category of Motion Pictures — near the historic El Capitan Theatre, according to the Walk of Fame.
"Fans will be over the moon to know that their favorite movie princess, Carrie Fisher will be honored with her star on the iconic Hollywood Walk of Fame! Carrie will join her 'Star Wars' co-stars and fellow Walk of Famers Mark Hamill and Harrison Ford on this historic sidewalk," said Ana Martinez, producer of the Hollywood Walk of Fame. "I am happy to add, that her star is just a few feet away from the star of Mark Hamill and across the street from the star of her legendary mother Debbie Reynolds!"
BILLIE LOURD HONORS CARRIE FISHER, HIGHLIGHTS 'REALITY OF GRIEF' 6 YEARS AFTER 'STAR WARS' ICON'S DEATH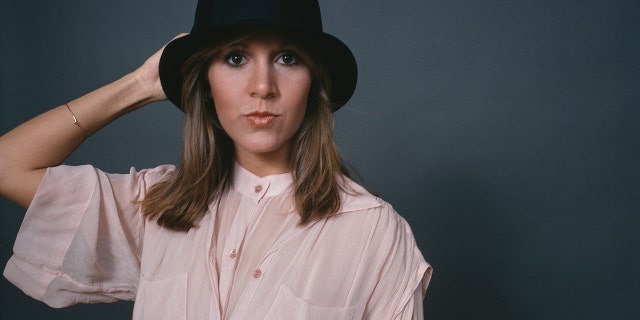 Portrait of American actress Carrie Fisher with a hat on her head, 1978.  (Lynn Goldsmith/Corbis/VCG via Getty Images)
Fisher's only daughter Billie Lourd, who has also appeared in the "Star Wars" franchise, will be accepting the star on her mother's behalf.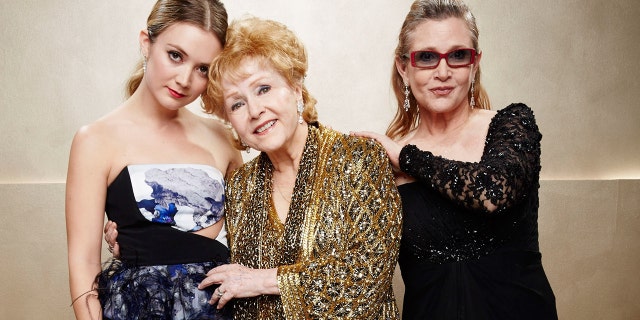 Billie Lourd, Carrie Fisher and Debbie Reynolds attended TNT's 21st Annual Screen Actors Guild Awards at The Shrine Auditorium on January 25, 2015, in Los Angeles, California. (Kevin Mazur/WireImage)
Hamill, who starred alongside Fisher as Luke Skywalker, celebrated the honor on Twitter, saying it was: "Long overdue & so well-deserved."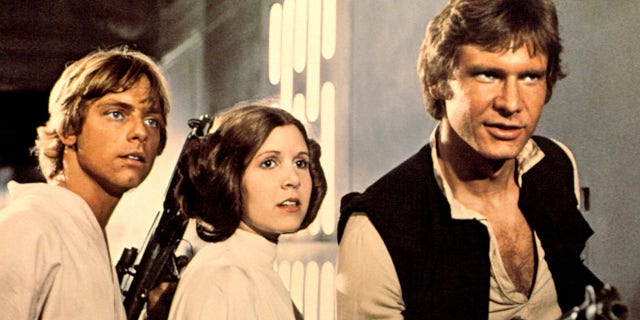 Star Wars, lobbycard, (aka : EPISODE IV – A NEW HOPE), Mark Hamill, Carrie Fisher, Harrison Ford, 1977.  (LMPC via Getty Images)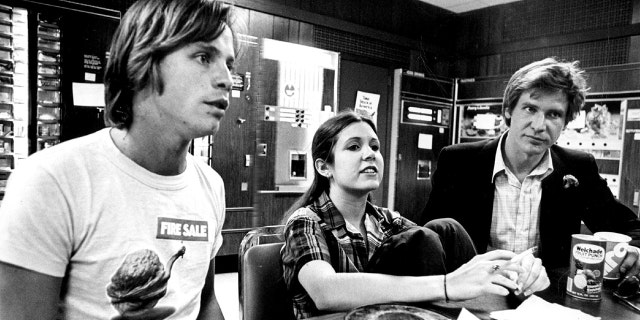 Featured in the popular science fantasy movie are, from left, Mark Hamill, Carrie Fisher and Harrison Ford.  (Steve Larson/The Denver Post via Getty Images)
'GODFATHER' ACTOR AL PACINO SAYS HE GAVE THIS HOLLYWOOD STAR A CAREER BY TURNING DOWN MAJOR MOVIE ROLE
Born to Reynolds and Eddie Fisher, Carrie made her film debut in "Shampoo" before being cast in one of the most iconic roles in science fiction cinema. She played Princess Leia in the original "Star Wars" trilogy, from 1977 to 1983, before reprising the role for its sequel trilogy in 2015 and again in 2017.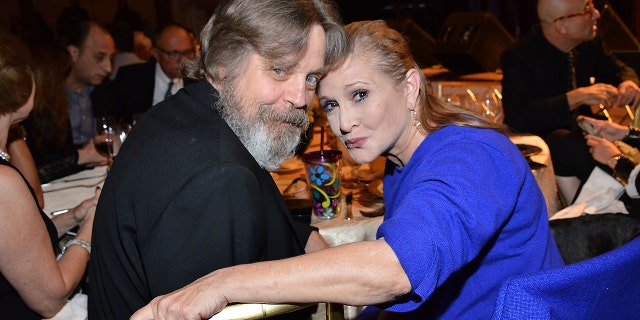 Mark Hamill and Carrie Fisher at the Midnight Mission's 100-year anniversary Golden Heart Gala held at the Beverly Wilshire Four Seasons Hotel on September 30, 2014, in Beverly Hills, California.   (Araya Diaz/Getty Images for The Midnight Mission)
CLICK HERE TO SIGN UP FOR THE ENTERTAINMENT NEWSLETTER
She starred in hits such as "When Harry Met Sally," "Hannah and Her Sisters" and "The Blues Brothers." She also made several television appearances and was nominated for an Emmy for "30 Rock."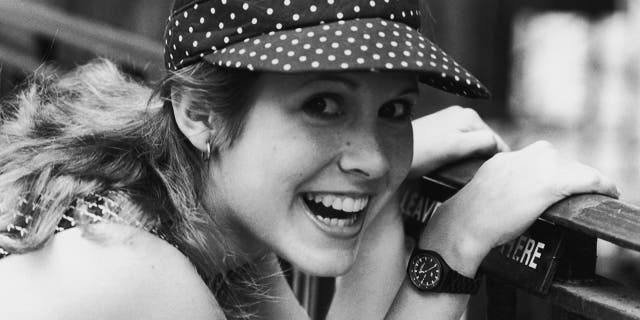 American actress Carrie Fisher, 1980.  (Express/Archive Photos/Getty Images)
Fisher was also a bestselling novelist, having written "Postcards from the Edge," "Delusions of Grandma," "Surrender the Pink," "The Best Awful," "Wishful Drinking" and "Shockaholic."
One day after Fisher died, her mother passed away from a stroke at the age of 84.