American Federation of Teachers President Randi Weingarten on Wednesday offered assistance to teachers to erase their social media history.
Weingarten tweeted a link to their website which promoted an artificial intelligence powered tool that would search through a person's social media accounts' history to find potentially "harmful posts."
"LifeBrand scans your social media (currently covers Facebook, Twitter, Instagram and TikTok) to quickly find potentially harmful posts and then guides you to edit or delete those posts—forever! The system scans text, emojis, images, video and sound in both English and Spanish," the website stated.
SCHOOL DISTRICT FORCED TO PAY OVER 100K IN LEGAL FEES AFTER BANNING MOMS FROM EXPOSING PORNOGRAPHIC MATERIALS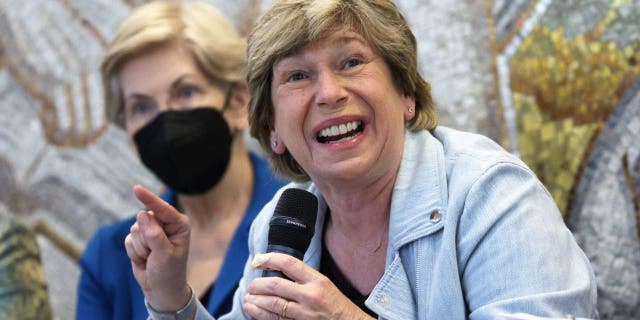 American Federation of Teachers President Randi Weingarten speaks as U.S. Sen. Elizabeth Warren (D-MA) listens at the AFL-CIO on June 22, 2022 in Washington, DC. The AFL-CIO held an event to discuss "the importance of student debt cancellation for American workers."  ((Photo by Alex Wong/Getty Images))
Weingarten wrote in a tweet, "Our union is here for you to help you future-proof your social media. @AFTunion has partnered w/LifeBrand for a 25% discount off the cost of this powerful tool that scans your social media to catch forgotten posts that may not reflect who you are today"
Per their website, top AFT officials have used the tool.
Fedrick C. Ingram, AFT Secretary-Treasurer said, "In the course of 15 years I know I've changed, and so has my social media presence. It was a great opportunity to take a stroll down memory lane. While I found some things that gave me pause, in the end, I believe my social media history reflects both who I was then and who I am today. It was good to know that if I found something that others might use for negative purposes that I could delete it with one keystroke."
TWO MOMS SUE NEW YORK SCHOOL DISTRICT FOR 'EMOTIONAL DISTRESS' CAUSED BY MASK ENFORCEMENT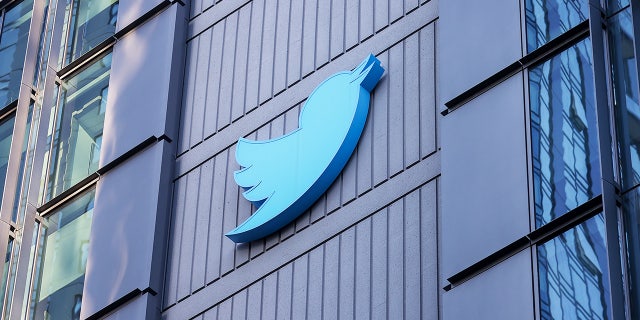 Twitter headquarters is seen in San Francisco, California, United States on October 27, 2021. Twitter has been testing several new features for its mobile app recently. The company is now working on an option to customize the navigation bar of the Twitter app on iOS and possibly Android as well. (Tayfun Coskun/Anadolu Agency via Getty Images)
"Having been on social media for over a decade posting over a thousand times, I felt relieved to have my historical posts checked for what could be a misunderstanding or typo like in texting," Jeff Freitas, the President of California Federation of Teachers said.
Social media posts have caused some schools controversy and have landed some teachers in hot water. For instance, a teacher in Washington state complained that many schools' "guidelines and laws" haven't helped them keep students' information secret from "Christo-fascist" parents.
A tweet shows Auburn School District 408 teacher Karen Love responding to another tweet that urged parents to check their school district's policy regarding keeping info about their child's secret from them.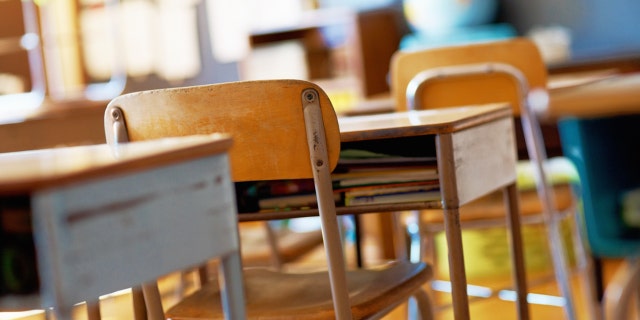 Fox News Digital previously covered a Washington teacher in February complaining that many schools' "guidelines and laws" haven't helped them keep students' information secret from "Christo-fascist" parents. (iStock)
CLICK HERE FOR THE FOX NEWS APP
"Parents-check your school districts' policy regarding keeping info about YOUR child secret from you. There are some scary policies out there. Schools should not have a right to keep info about your child from you unless abuse by you is suspected. There I said it and mean it," the tweet stated.
Love responded, "I cannot disagree with this more. So many students are not safe in this nation from their Christo-fascist parents. And our guidelines and laws haven't caught up with this."