A Texas man was sentenced to life in prison after he was found guilty of secretly recording 23 women, authorities said.
Plano resident Darius Bradford, 45, was recently convicted of three counts of burglary of a habitation with intent to commit invasive visual recording, according to the Collin County District Attorney's Office.
The investigation began when Plano officers were called to an apartment complex after a female resident alleged that Bradford was secretly recording her. Bradford was working as a maintenance technician at the complex, and the resident reported that he left his cell phone in her bathroom.
Bradford's cell phone began "remotely erasing" the illicit photos when the officers arrived to the scene.
"The videos depicted Bradford secretly recording dozens of victims inside various stores and apartment complexes in the community," the statement from authorities read.
One of the victims was the then-15-year-old daughter of one of Bradford's ex-girlfriends.
ALLEN, TEXAS, MALL SHOOTING SUSPECT MAURICIO GARCIA HAD BRIEF 3-MONTH STINT IN THE US ARMY
Bradford pled guilty to the charges and asked the jury to decide on the length of the sentence. The jury determined the punishment for each charge should be life in prison.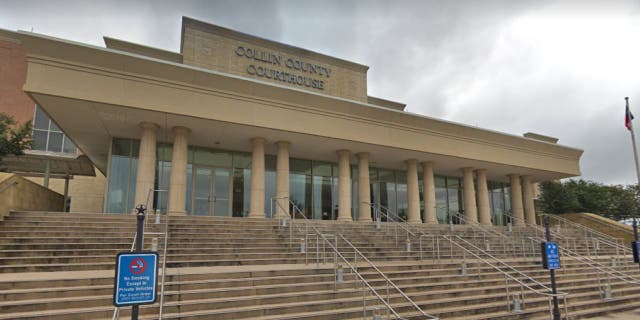 The jury during Bradford's hearing decided that life in prison was an appropriate punishment for his crimes. (Google Maps)
CLICK HERE TO GET THE FOX NEWS APP
"This perpetrator violated the privacy of 23 different women on 47 different occasions by secretly recording up-skirt and undressing videos. He used his job to gain access and his manipulative personality to gain their trust, definitely earning him a life sentence," District Attorney Greg Willis said in a statement after the sentencing.