A terrifying moment in the Minnesota Twins' game against the Chicago White Sox has left one player needing oral surgery after he was hit by a pitch.
Twins manager Rocco Baldelli told reporters third baseman Kyle Farmer needs surgery after being hit in the face by a Lucas Giolito fastball that reached home plate at 92 mph.
Baldelli said Farmer needs to have four teeth realigned, while a "major laceration around his jaw" also needs repair. Initial looks at the injury revealed no fracture.
CLICK HERE FOR MORE SPORTS COVERAGE ON FOXNEWS.COM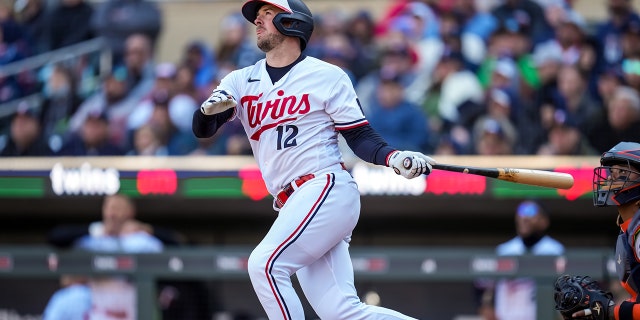 Kyle Farmer of the Minnesota Twins bats against the Houston Astros April 7, 2023, at Target Field in Minneapolis.  (Brace Hemmelgarn/Minnesota Twins/Getty Images)
Trainers ran out of the Twins dugout when Farmer was hit by Giolito. Farmer spun in the right batter's box to the dirt holding his face.
Giolito clearly was concerned, raising his hands to his head as he walked toward the batter's box. There was obviously no intent. The pitch simply got away from the right-hander.
MLB TEAMS EXPERIMENT WITH EXTENDED ALCOHOL SALES AS GAME TIME SHORTENS DUE TO PITCH CLOCK
After trainers spoke to Farmer and got a towel to his face for the bleeding, he was able to walk off the field on his own. Fans in the stands at Target Field gave Farmer a hand.
Still, center fielder Byron Buxton, who also had an injury scare after a collision on the base paths, said the vibe on the field wasn't pleasant after Farmer left the game.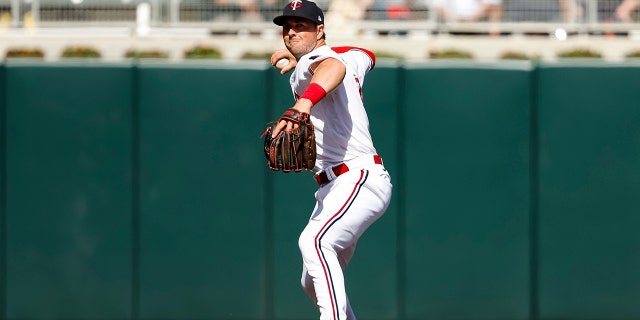 Kyle Farmer of the Minnesota Twins throws to first base to get out Andrew Vaughn of the Chicago White Sox in the eighth inning of a game at Target Field April 10, 2023, in Minneapolis. (David Berding/Getty Images)
"You kind of didn't hear a pin drop for three innings. It was kind of weird in the dugout," Buxton said. "Everybody was thinking more about him than the game, especially when something horrific happens like that. If you've got any type of heart, you care about that person before you do this game. It was tough to finish."
PADRES' JUAN SOTO REVS UP DODGERS RIVALRY: 'THEY SHOULD BE WORRYING ABOUT US'
Giolito added, "It's something that obviously I feel very, very bad about. Never want to hit anyone up there."
Farmer is in his first season with the Twins after playing for the Cincinnati Reds the past four years. In 11 games, he is hitting .226 (6-for-31) with one double, one home run, five RBIs and six runs.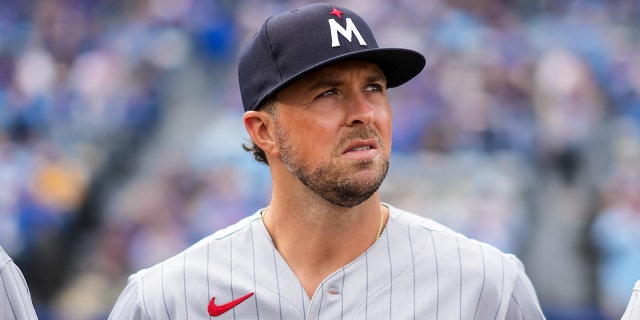 Kyle Farmer of the Minnesota Twins against the Kansas City Royals March 30, 2023, at Kauffman Stadium in Kansas City, Mo. (Brace Hemmelgarn/Minnesota Twins/Getty Images)
CLICK HERE TO GET THE FOX NEWS APP
The third baseman has no timeline yet for a return.
The Associated Press contributed to this report.