The Biden administration is raising the alarm about "tranq" – an increasingly common drug now lacing fentanyl with lethal potency.
The White House declared Wednesday that xylazine-laced fentanyl is an "emerging drug threat" to the public, committing itself to proactively fighting the substance.
FENTANYL EVEN DEADLIER WHEN MIXED WITH XYLAZINE (OR 'TRANQ'): WHAT YOU MUST KNOW NOW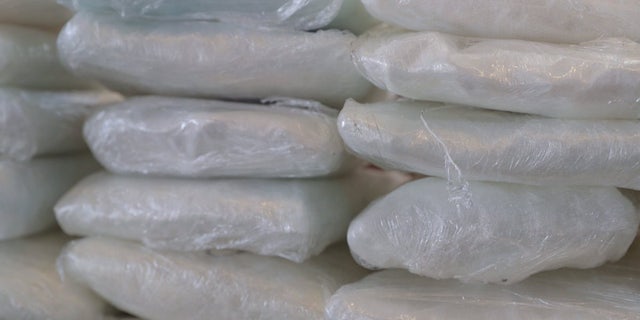 Packets of fentanyl and methamphetamine, which U.S. Customs and Border Protection say they seized from a truck crossing from Mexico at the Port of Nogales, Arizona. (U.S. Customs and Border Protection/Handout via Reuters)
"This designation comes after careful review of the impact of xylazine on the opioid crisis, including its growing role in overdose deaths in every region of the United States," the White House said in a statement.
Xylazine is a common veterinary drug, used as an animal tranquilizer and pain reliever. But it has now become a favorite of drug dealers looking to cut costs.
DEA ISSUES DIRE WARNING ON FENTANYL MIXED WITH FLESH-EATING 'TRANQ' ZOMBIE DRUG SEIZED IN 48 OF 50 STATES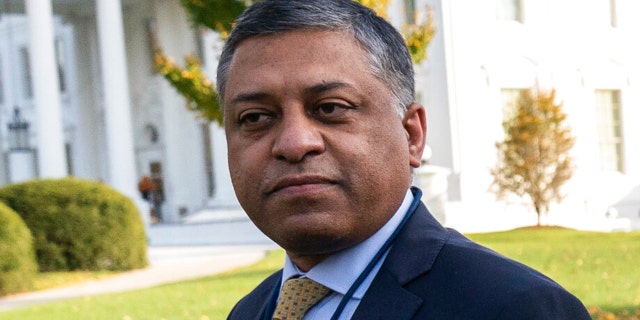 Dr. Rahul Gupta, the director of the White House Office of National Drug Control Policy, at the White House. (AP Photo/Alex Brandon)
Also known by the street name "tranq," xylazine is highly addictive and causes slowed breathing and heart rate in users, leading to higher rates of overdose.
"As a physician, I am deeply troubled about the devastating impact of the fentanyl-xylazine combination, and as President Biden's drug policy adviser, I am immensely concerned about what this threat means for the nation," said Dr. Rahul Gupta in a statement.
ANIMAL TRANQUILIZER MIXED WITH FENTANYL ROTS SKIN, TURNS HUMANS INTO 'ZOMBIES': 'THE WALKING DEAD'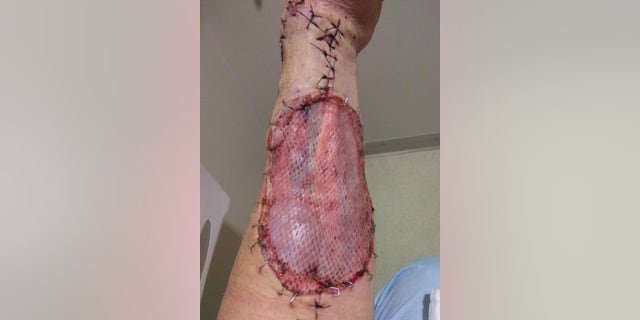 A drug user shows off a wound caused by xylazine, also known as tranq or the zombie drug. (Courtesy Frank Rodriguez)
Gupta is the director of the White House Office of National Drug Control Policy (ONDCP).
"By declaring xylazine combined with fentanyl as an emerging threat, we are being proactive in our approach to save lives and creating new tools for public health and public safety officials and communities across the Nation," Gupta added.
CLICK HERE TO GET THE FOX NEWS APP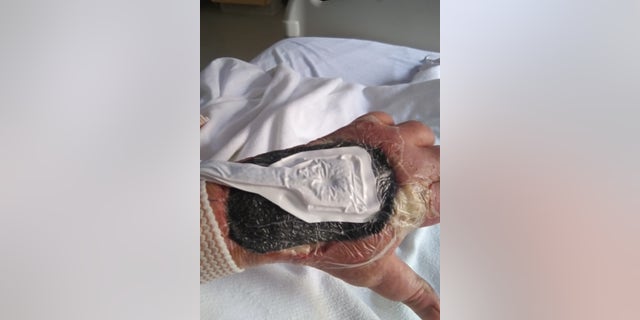 A xylazine wound covers the back of a user's hand. If such wounds go untreated, they can lead to amputation. (Courtesy Fran Rodriguez)
Xylazine-laced fentanyl is the first drug to be designated an "emerging threat" by the White House.
Among xylazine's most gruesome side effects are ulcers and soars that begin to appear on the skin and can fester.
Extensive use can lead to flesh rotting and falling off the body.