Russia will not release the U.S. journalist currently behind bars in Moscow who they accuse of spying.
An appeal by Wall Street Journal reporter Evan Gershkovich has been denied, and he will be kept in detention until August.
Gershkovich, 31, was arrested in late March on charges of espionage while reporting in Russia.
RUSSIAN COURT ORDERS WALL STREET JOURNAL REPORTER EVAN GERSHKOVICH HELD 3 MORE MONTHS
PUTIN USING WSJ REPORTER TO PUSH NARRATIVE US IS TRYING TO 'DESTABILIZE' RUSSIA, EXPERTS SAY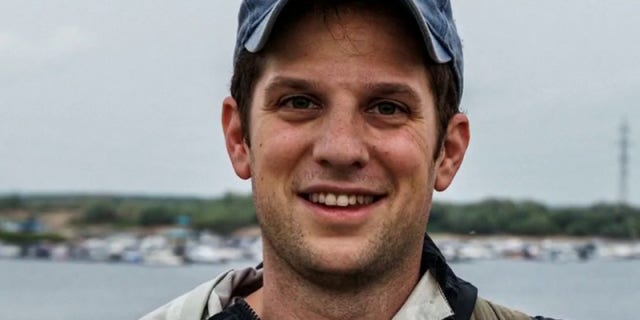 Wall Street Journal reporter Evan Gershkovich was detained March 29 in Yekaterinburg. (Fox News)
Gershkovich was originally detained by Russian forces on Mar. 29 in the city of Yekaterinburg after being accused of "trying to obtain secret information," "on the activities of one of the enterprises of the Russian military-industrial complex."
At the time, the Russian Foreign Ministry previously recognized him as an accredited journalist.
Under Russian law, Gershkovich could be detained in a Russian jail for up to a year based on his charges. He faces up to 20 years in prison if found guilty.
Fox News' Caitlin McFall and Lindsay Kornick contributed to this report.