As "Yellowstone" prepares to wrap up the hit show after five seasons, Lainey Wilson is just as excited as fans to see how the series will end.
"I have realized that the TV world is even crazier than the music world," she said during an interview with People.
"I'm like, 'Taylor Sheridan, you got to let me know what's going on, bro.' I'm excited to see what happens. There's no doubt the rest of season five is gonna be money."
'YELLOWSTONE' STAR LAINEY WILSON OPTIMISTIC ABOUT SHOW'S FUTURE DESPITE SEASON 5 ENDING
"What 'Yellowstone' has done for the Western way of life has been a huge turning point," she said. "I feel like what I do was not cool three or four years ago."
WATCH: 'YELLOWSTONE' STAR LAINEY WILSON REVEALS HOW SHE THINKS THE HIT SERIES WILL END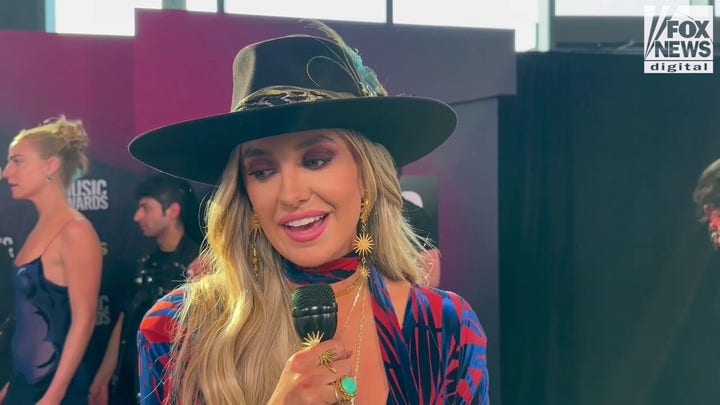 Video
KEVIN COSTNER'S 'YELLOWSTONE' FATE: CO-CREATOR SAYS 'I DON'T DO F— YOU CAR CRASHES'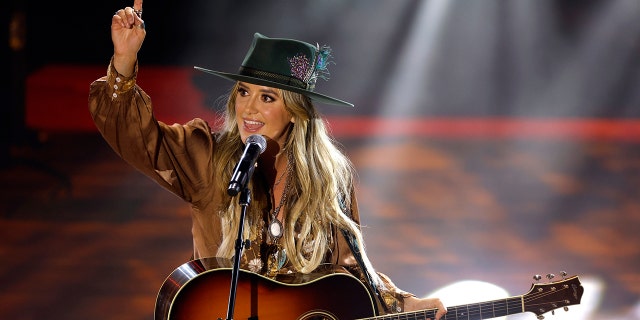 "Yellowstone" actor Lainey Wilson dished on Taylor Sheridan's hit show ending after five seasons and what it's like working with the co-creator. (Brett Carlsen/Getty Images for ACM)
She reflected on the first time she met Kelly Reilly, who plays Beth Dutton on the show.
"I'm like, 'I'm about to meet Beth — she's probably gonna put me in a headlock,'" Wilson laughed.
"But she didn't; she made me feel so welcome. She lifted me up, she encouraged me, she gave me some advice. My very first scene was with her, and she told me, 'I would've never known this was your first time acting. If you had not told me, I would have thought you'd been doing this forever.' Hearing things like that from Kelly made me feel like, 'You know what? I can do this.'"
"That is the girl that he raised. So, I headed that way and did it. It's that mentality right there that I feel has gotten me to this place."
During the Country Music Awards last year, Wilson was accompanied by her father on the red carpet after he recovered from his stroke. She told Fox News Digital at the time that it was "a dream."
Wilson also shared that her father used to roll out a picnic table on the side of the highway and "pretend" he was Glen Campbell, while playing for cars passing by.
It was announced last month that the Kevin Costner-led "Yellowstone" will air the second half of its fifth and final season in November before rolling out an unnamed sequel series in December.
CLICK HERE TO GET THE FOX NEWS APP
There is still no word on when the final episodes of "Yellowstone" will be filmed.